Gift Wrap - Super Awesome Christmas Paperbook
This product has been discontinued, and can no longer be ordered.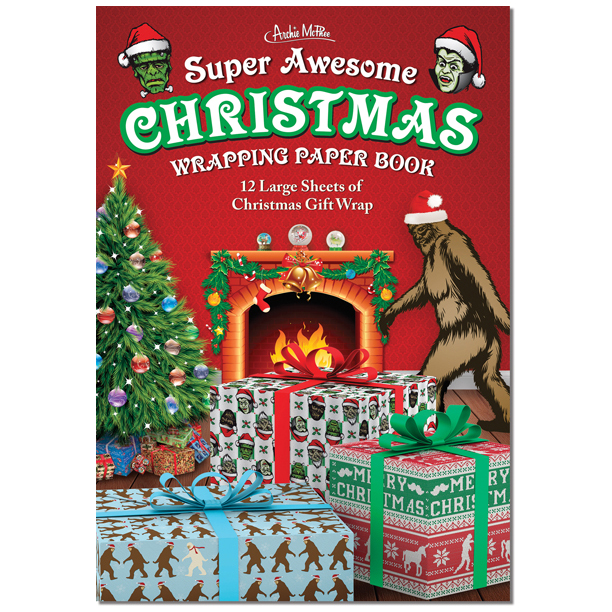 Why settle for a boring old merry Christmas when you could have a super awesome Christmas? This 135/8" x 9 5/8" (34.6 cm x 24.4 cm) book contains twelve 27" x 18" (69 cm x 46 cm) sheets of folded paper decorated with super awesome images like Santaur, Santa Pickle and Bigfoot. All that weak, wimpy normal wrapping paper will get pushed all the way under the tree, and we all know the packages wrapped with Super Awesome Wrapping Paper are going to be opened first. Yule love it! Each sheet is perforated for easy removal. Bagged.
Product Size: Unknown
Package Size: Unknown
Package Type: None
Bilingual Packaging: No
Pegable: Unknown
Shelvable: Unknown
Display Type: Unknown
Display Size: Unknown
Battery Type: None
Age Group: None+
Master Qty: 0
Inner Qty: 0
UPC Code: 775178833599
UPC Code on Product: Yes