Gift Bag - Bigfoot Winter
This product has been discontinued, and can no longer be ordered.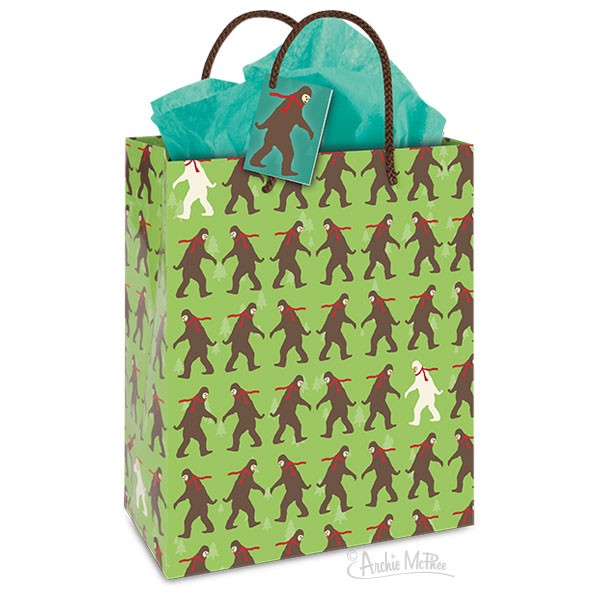 We like to imagine Bigfoot carrying a lovely gift through the snow in this delightful bag. A glossy paper gift bag 7-1/2" x 4" x 9-1/2" (19.1 cm x 10.2 cm x 24.1 cm) with thick string handle and an attached card.
Product Size: 7.5 x 4 x 9.5
Package Size: Unknown
Package Type: None
Bilingual Packaging: No
Pegable: Yes
Shelvable: Yes
Display Type: None
Battery Type: None
Age Group: None+
Master Qty: 72
Inner Qty: 12
UPC Code: 739048125771
UPC Code on Product: Yes