World's Smallest Underpants
This product has been discontinued, and can no longer be ordered.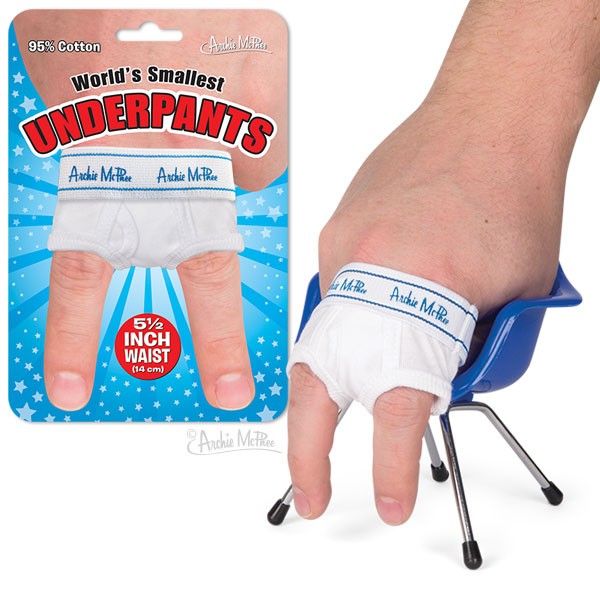 SO SMALL YOU CAN WEAR THEM ON YOUR HAND A tiny pair of men's tighty-whities sized for you to wear over two of your fingers. This is a real (real tiny) pair of 95% cotton, 5% spandex 5-1/2" (14 cm) waist men's briefs that will make every picture of your hand slightly more disturbing. Illustrated card. Bagged.
Product Size: Unknown
Package Size: Unknown
Package Type: Blistercard
Bilingual Packaging: No
Pegable: Yes
Shelvable: No
Display Type: None
Battery Type: None
Age Group: None+
Master Qty: 288
Inner Qty: 12
UPC Code: 739048126488
UPC Code on Product: Yes