Candy Canes - Rotisserie Chicken 6pk ***SOLD OUT FOR 2018***
This product has been discontinued, and can no longer be ordered.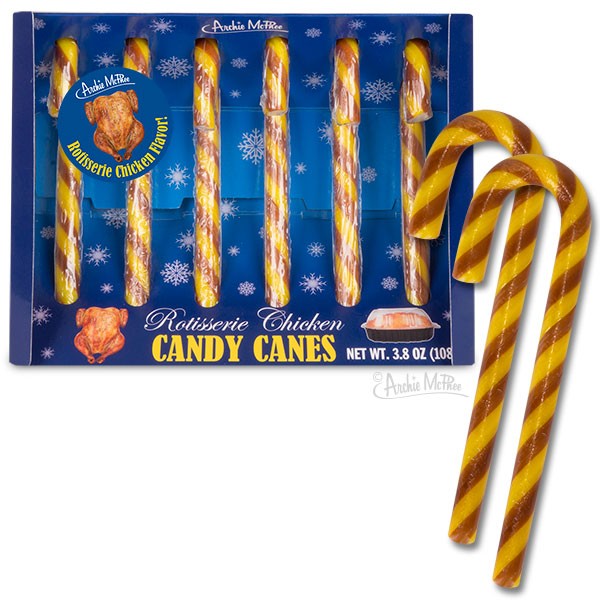 You'll wanna try these, unless you're a chicken It's what America is eating for dinner, so it might as well become a Christmas tradition. This set of six candy canes tastes just like the rotisserie chicken you get from the local market, but a bit sweeter. (Really, it does!) Even if your family doesn't like them, you're sure to ruffle a few feathers. Each candy cane is 5-1/4" (13.3 cm) tall with roasted chicken-colored yellow and brown stripes. Illustrated box. Shrink wrapped.
Product Size: 5 1/4"
Package Size: 6" x 9"
Package Type: Window Box
Bilingual Packaging: Unknown
Pegable: No
Shelvable: Yes
Display Type: None
Battery Type: None
Age Group: None
Master Qty: 36
Inner Qty: 12
UPC Code:
UPC Code on Product: Unknown