Rubber Chicken 20"- Basic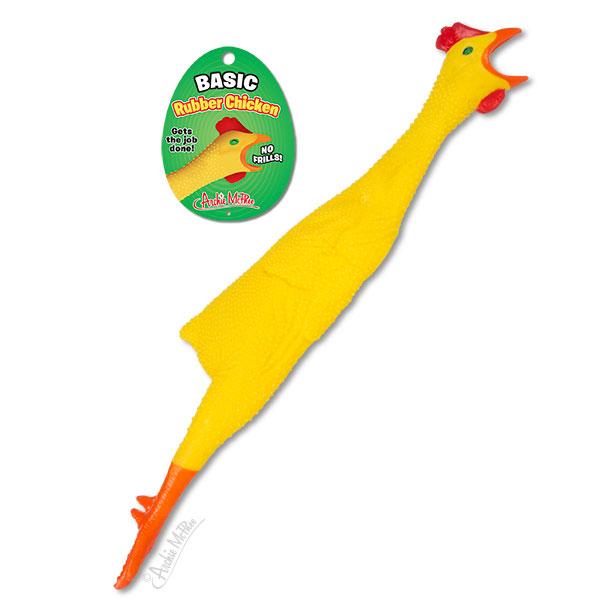 Most occasions call for a Deluxe Rubber Chicken, but sometimes you just need a cheaper alternative. This 20" (50.8 cm) Basic Rubber Chicken isn't quite up to the standard of our highest quality rubber chicken, but it's perfect for those moments when quantity of funny is more important than quality of funny. The most adequately hilarious rubber chicken in the world. Soft vinyl. Illustrated hang tag.
Product Size: 20" x 4.5" x 4.5"
Package Size: None
Package Type: Color Hang Tag
Bilingual Packaging: Unknown
Pegable: Yes
Shelvable: Yes
Display Type: None
Battery Type: None
Age Group: None
Master Qty: 48
Inner Qty: 6
UPC Code: 739048127652
UPC Code on Product: Unknown