Notebooks - Magic Cat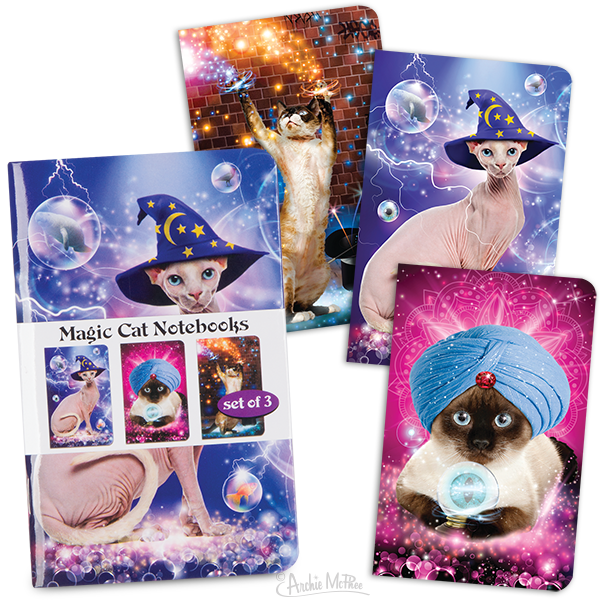 Alley Cat Zam! Of course you love cats, but do you recognize how magical they are? This set of three 5½" x 3½" (14 cm x 8.9 cm), 48-page notebooks decorated with magic cats has a kitty spellbook on the inside flap. Spells include Mousious Disapperious and Presto Furo. Ruled paper. Attached with paper band and bagged.
Product Size: 5.5"x 3.5"
Package Size: None
Package Type: Color Label
Bilingual Packaging: Unknown
Pegable: No
Shelvable: Yes
Display Type: None
Battery Type: None
Age Group: None
Master Qty: 60
Inner Qty: 12
UPC Code: 739048127829
UPC Code on Product: Unknown