Air Freshener - Rubber Chicken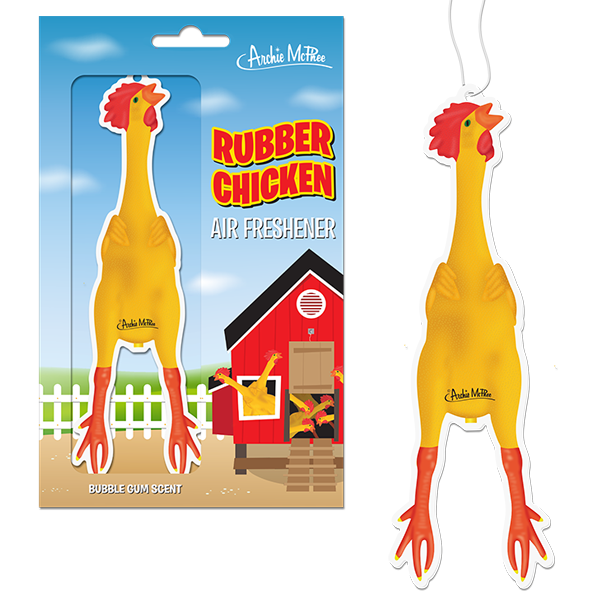 Just be glad it doesn't smell like chicken It usually smells funny in your car, but the Rubber Chicken Air Freshener will make it smell hilarious! This 6" (15.2 cm) tall rubber chicken smells like bubblegum and signals to the world that you are a person of taste, distinction and good humor. Made of heavy card stock. String for hanging included. Illustrated cardboard sleeve.
Product Size: 6" x 2"
Package Size: 7" x 4"
Package Type: Color Box
Bilingual Packaging: Unknown
Pegable: Yes
Shelvable: Yes
Display Type: Unknown
Display Size: Unknown
Battery Type: None
Age Group: None
Master Qty: 576
Inner Qty: 24
UPC Code: 739048128086
UPC Code on Product: Unknown