Candy - Fried Chicken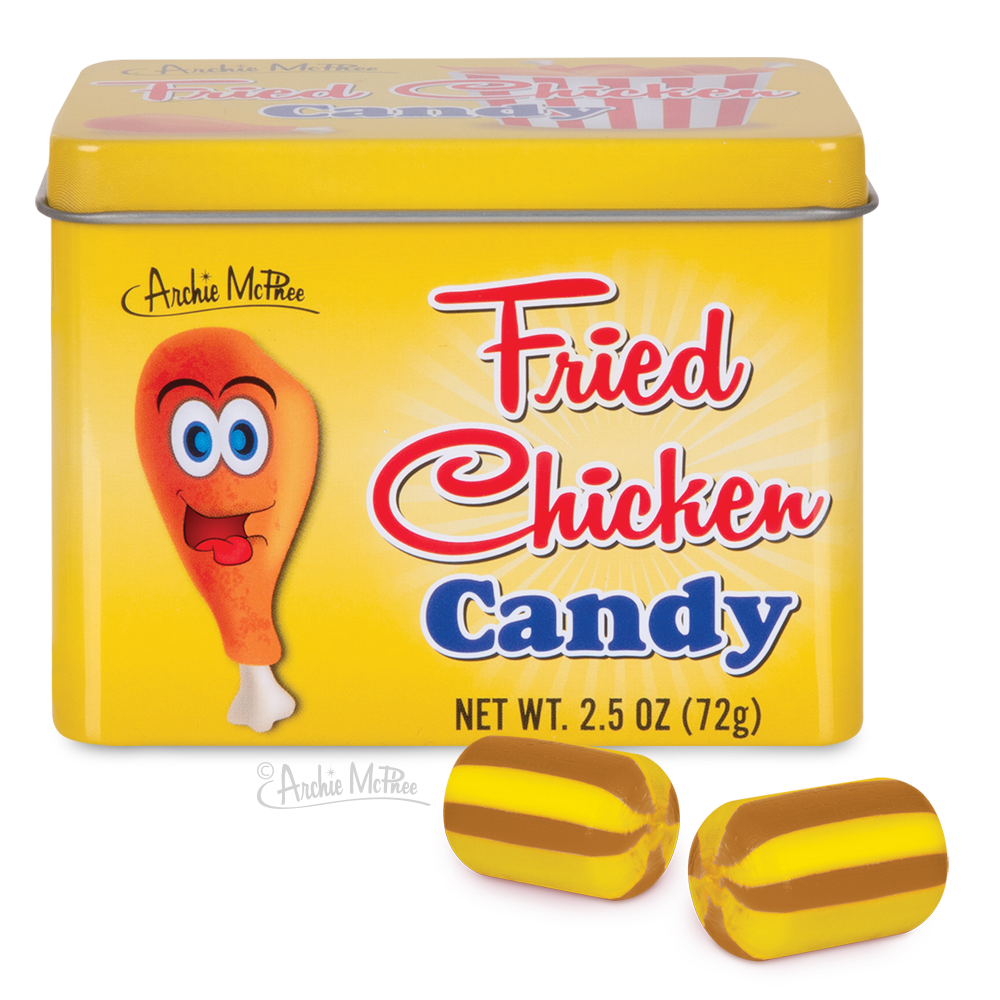 IF ONLY IT CAME IN EXTRA CRISPY What the cluck? Add some savory to your candy jar! These brown and yellow striped hard candies taste like fried chicken. You can decide if that's a good thing or a bad thing. It's a 3-1⁄4" x 2-1⁄2" x 2" (8.3 cm x 6.4 cm x 5.1 cm) tin filled with 2.5 oz. (72 g) of individually wrapped chicken-flavored candy. Shrink wrapped.
Product Size: 1"
Package Size: 3.25"x 2.5"x 2"
Package Type: Color Tin
Bilingual Packaging: Unknown
Pegable: No
Shelvable: Yes
Display Type: None
Battery Type: None
Age Group: None
Master Qty: 144
Inner Qty: 6
UPC Code: 739048128604
UPC Code on Product: Unknown