Toothpicks - Bacon Flavour CDU (24)
This product has been discontinued, and can no longer be ordered.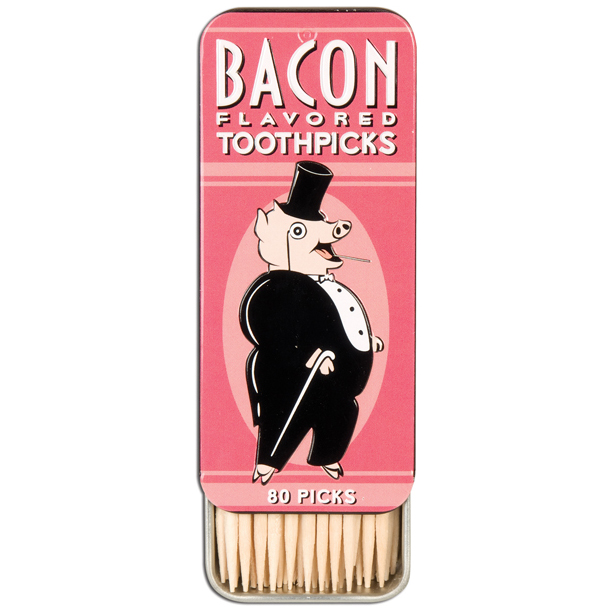 These slender sticks of wood are generously infused with the unparalleled, drool-inducing flavor of bacon. Each 3" x 1-1/4" x 1/2" (7.6 cm x 3.2 cm x 1.3 cm) tin contains eighty toothpicks. Twenty-four shrink wrapped tins in each illustrated display box.
Product Size: 3.25 x 1.5 x 0.5
Package Size: 3 x 1.5 x 0.5
Package Type: Shrink Wrap
Bilingual Packaging: No
Pegable: No
Shelvable: Yes
Display Type: Counter Display
Display Size: 6.5 x 4.5 x 3.75
Battery Type: None
Age Group: None+
Master Qty: 432
Inner Qty: 24
UPC Code: 739048117233
UPC Code on Product: Yes