Gumballs - Bacon (Bacon Flavour) CDU(12)
This product has been discontinued, and can no longer be ordered.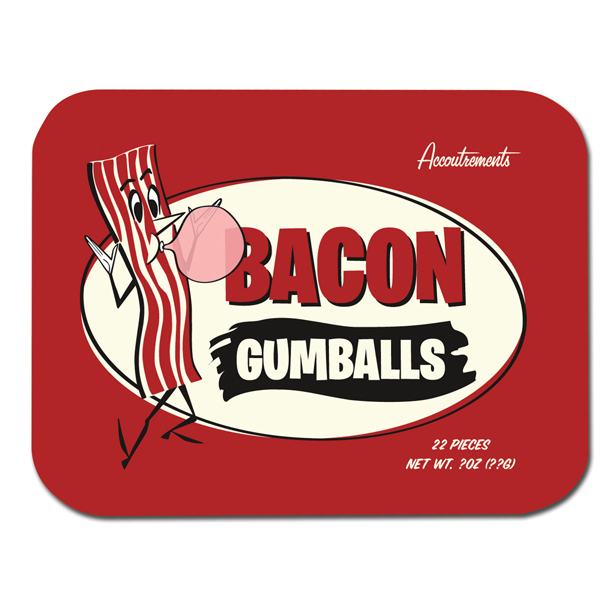 Yes, we've gone overboard with the "bacon" thing, but who can blame us? Bacon is a powerful force and we are but disciples doing our part to spread the gustatory gospel. Each 3-1/4" x 2-1/2" x 3/4" (8.3 cm x 6.4 cm x 1.9 cm) tin contains about twenty-two bacon flavored gumballs. Twelve shrink wrapped tins in each illustrated display box.
Product Size: 3.25 x 2.5 x 0.5
Package Size: 3.25 x 2.5 x 1
Package Type: Shrink Wrap
Bilingual Packaging: No
Pegable: No
Shelvable: Yes
Display Type: Counter Display
Display Size: 8 x 3.5 x 7
Battery Type: None
Age Group: None+
Master Qty: 288
Inner Qty: 12
UPC Code: 739048118711
UPC Code on Product: Yes