Lunch Box - Meat Parade
This product has been discontinued, and can no longer be ordered.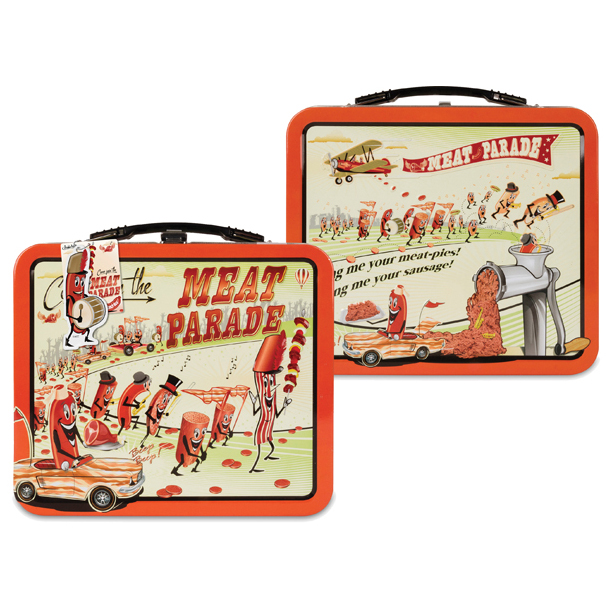 Calling all carnivores, it's time to march in the meat parade! This 8" x 7" x 4" (20.3 cm x 17.8 cm x 10.2 cm) retro lunchbox is covered with marching meat and big-band meat by-products! One side shows the celebratory beginning of the parade, the other side shows the parade marching into a grinder. You'll want to fill it with bacon, steak and pork chops. The lunchbox is made of metal, has a plastic handle and also includes a vinyl dangle. Bagged with illustrated tag.
Product Size: Unknown
Package Size: Unknown
Package Type: Hang Tag
Bilingual Packaging: No
Pegable: Yes
Shelvable: Yes
Display Type: None
Battery Type: None
Age Group: None+
Master Qty: 0
Inner Qty: 0
UPC Code: 739048124279
UPC Code on Product: Yes