World's Best Cat Trophy
This product has been discontinued, and can no longer be ordered.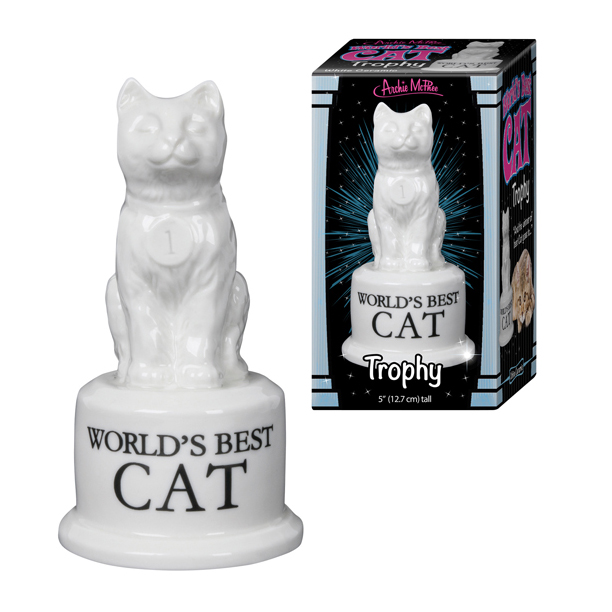 Imagine you're at home throwing your own Cat-cademy Awards. The tension has been building and you're about to give the most important award, World's Best Cat. The winner? Mortimer J. Purrbody! Of course, your cats won't care, but you can have oodles of fun giving this 5" (12.7 cm) tall ceramic trophy to your cats as often as you like. Great for pictures on social media.
Product Size: 5
Package Size: Unknown
Package Type: Color box
Bilingual Packaging: No
Pegable: No
Shelvable: Yes
Display Type: Unknown
Display Size: Unknown
Battery Type: None
Age Group: None+
Master Qty: 72
Inner Qty: 6
UPC Code: 775178833698
UPC Code on Product: Yes