Gag Gift Box - Gravy Fountain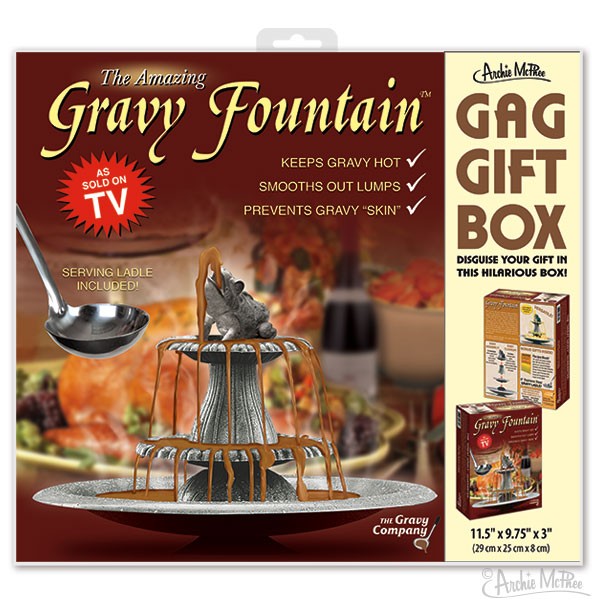 While a pair of socks is a lovely gift, it's not really that exciting. Why not falsely raise the expectations of the gift recipient with a box that promises a gravy fountain? Put the boring gift in this 11-1/2" x 9-3/4" x 3" (27 cm x 25 cm x 8 cm) cardboard box (comes folded flat) and then watch their face as they open it. Bagged with hang tab and illustrated insert.
Product Size: 11.5" x 9.75"
Package Size: Unknown
Package Type: Polybag w/Header
Bilingual Packaging: No
Pegable: Yes
Shelvable: Yes
Display Type: None
Battery Type: None
Age Group: None+
Master Qty: 36
Inner Qty: 12
UPC Code: 739048126044
UPC Code on Product: Yes