Finger Sporks CDU(48)
This product has been discontinued, and can no longer be ordered.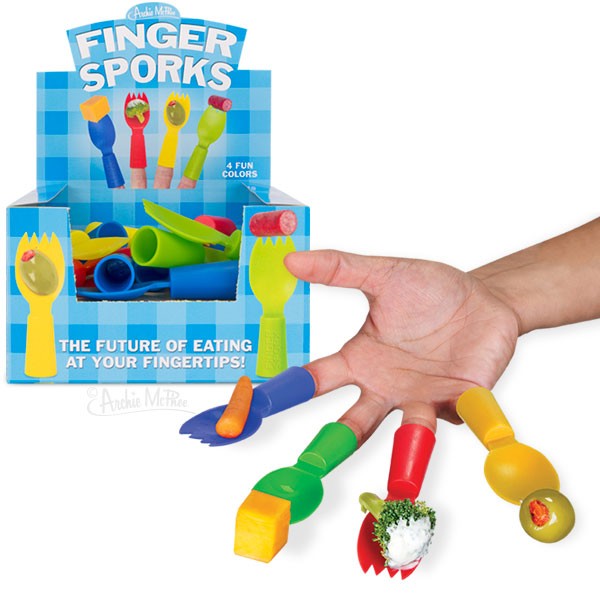 NOW IN BULK! These sporks (fork/spoon hybrids) fit on the tip of your finger and let you eat with your hands completely guilt free. Especially useful at food trucks, carnival midways and fancy restaurants where you aren't sure which fork to use. Made of hard vinyl, each spork is 3-1/2" (8.9 cm) tall. There are 48 Finger Sporks in four colors inside each illustrated display box.
Product Size: Unknown
Package Size: Unknown
Package Type: None
Bilingual Packaging: No
Pegable: No
Shelvable: Yes
Display Type: Counter Display
Display Size: Unknown
Battery Type: None
Age Group: None+
Master Qty: 1152
Inner Qty: 48
UPC Code: 739048126068
UPC Code on Product: Yes