Punching Puppet - Rosie the Riveter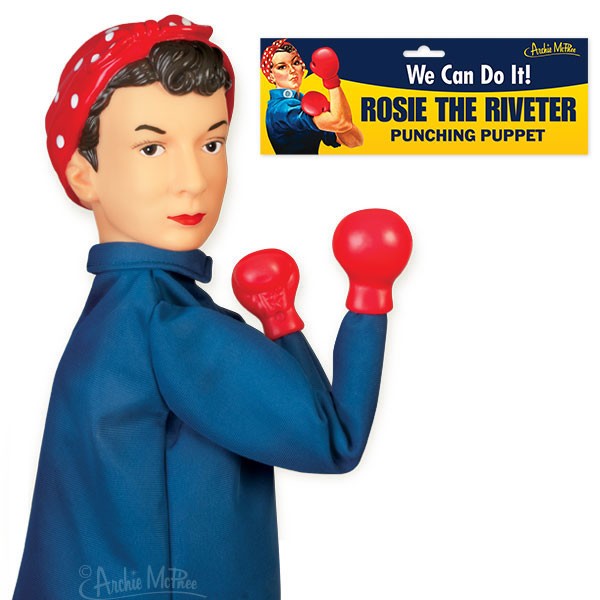 It's a little difficult to rivet in those boxing gloves We can punch it! The 13" (33 cm) Rosie the Riveter Punching Puppet is ready to fight back. Just press the levers under the fabric clothing and she'll clock you one in the noggin. Her head and boxing gloves are made of hard vinyl. No matter what kind of oppression or prejudice you throw at her, she'll persist (with punches). Bagged with illustrated header.
Product Size: 13"
Package Size: 14" x 6"
Package Type: Bag with Header
Bilingual Packaging: Unknown
Pegable: No
Shelvable: Yes
Display Type: None
Battery Type: None
Age Group: None
Master Qty: 48
Inner Qty: 6
UPC Code: 739048127126
UPC Code on Product: Unknown