Punching Puppet - Nun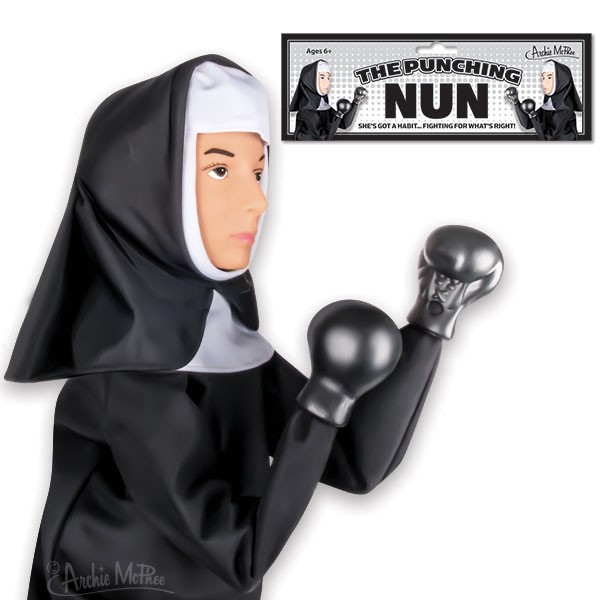 She's back for a rematch! T​he Punching Nun is​ back and she's still making a habit of fighting for what's right!​ ​There's nun better, this is one of the greatest products of all time.​ ​Just press the​ ​levers insi​de​ her habit and she'll punch like a heavyweight champ. ​Floats like a butterfly, stings like an Abbey. ​She's 13" (33 cm) tall with a fabric habit and hard vinyl head and gloves. Bagged with illustrated header.
Product Size: 13"
Package Size: 14" x 6"
Package Type: Bag with Header
Bilingual Packaging: Unknown
Pegable: Yes
Shelvable: No
Display Type: None
Battery Type: None
Age Group: None
Master Qty: 48
Inner Qty: 6
UPC Code: 739048127201
UPC Code on Product: Unknown