Soap - Bigfoot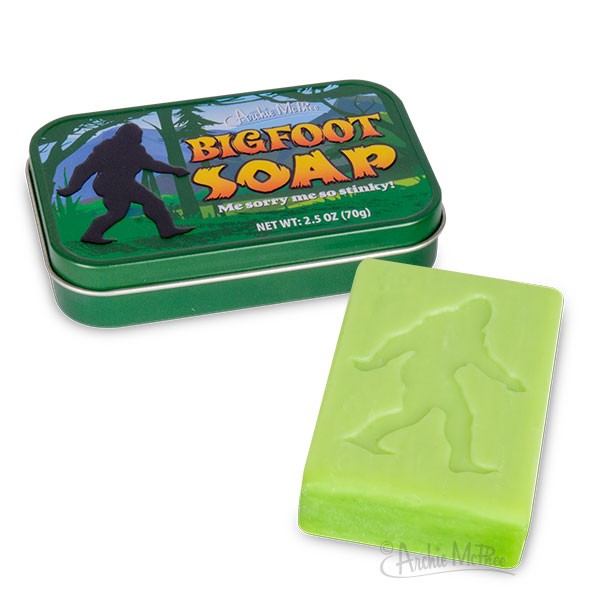 Me sorry me so stinky Bigfoot is known for being stinky, so it's pretty ironic that he has his own soap brand. His publicist is trying to change his image. Each unscented 2.5 oz. (70 g) bar of soap has Bigfoot's silhouette debossed on top and comes in a fancy 3¾" x 2½" x ¾" (9.5 cm x 6.4 cm x 1.9 cm) tin. Twelve shrink wrapped tins in each illustrated display box.
Product Size: 2.5 oz
Package Size: 3.75"x2.5"x0.75"
Package Type: Tin Gift Box
Bilingual Packaging: Unknown
Pegable: No
Shelvable: Yes
Display Type: Counter Display
Display Size: Unknown
Battery Type: None
Age Group: None
Master Qty: 144
Inner Qty: 12
UPC Code: 739048127249
UPC Code on Product: Unknown