Scarf - Rubber Chicken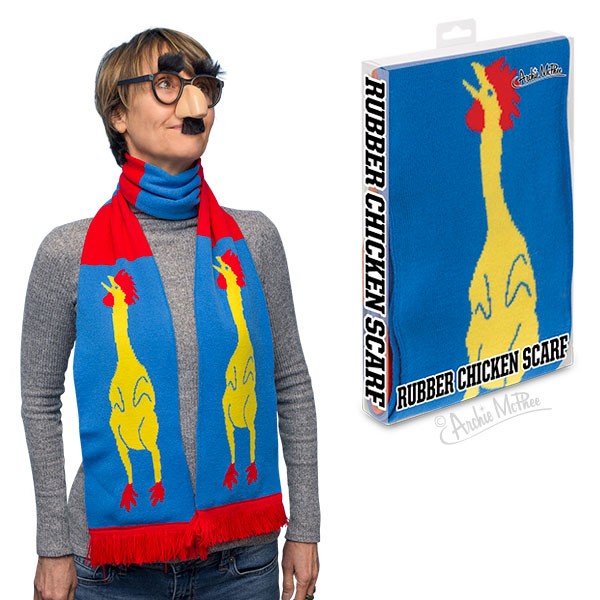 Want to stay warm and hilarious? This 71" (180 cm) long soft-knit acrylic Rubber Chicken Scarf lets the world know you're no chicken. You have the sense of humor needed to face the cold. Acetate box with illustrated info card.
Product Size: 71"
Package Size: 7"x 9"x 1.5"
Package Type: Acrylic Gift Box
Bilingual Packaging: Unknown
Pegable: Yes
Shelvable: Yes
Display Type: None
Battery Type: None
Age Group: None
Master Qty: 48
Inner Qty: 4
UPC Code: 739048127263
UPC Code on Product: Unknown