The Scream Electronic Scream Maker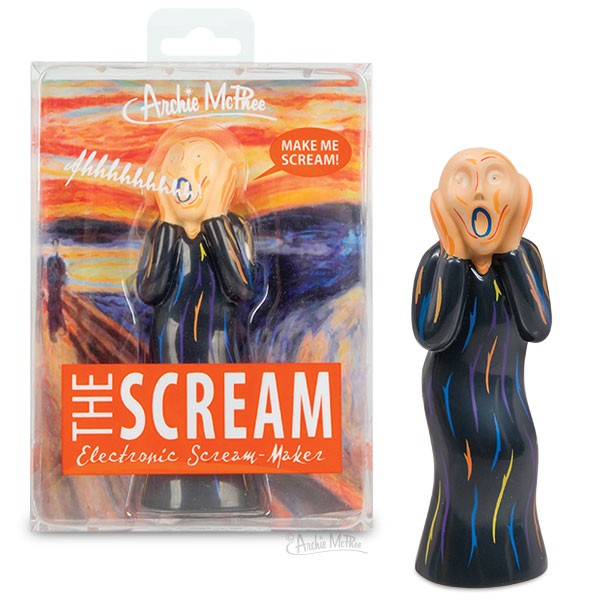 I scream, you scream, we all scream for an electronic screaming scream Feeling frustrated with the world? You could deal with it the old-fashioned way and scream yourself. Or, you can use our electronic Scream to scream for you. It's a modern marvel! This 5-1/4" (13.3 cm) tall plastic version of Edvard Munch's The Scream will release all your angst (reality-based or existential) with the touch of a button. Keep it next to you while you're watching the news, checking Twitter or just hanging out with your family. Three LR44 batteries included. Acetate box with illustrated info card and hang tab.
Product Size: 5.25" / 13.3cm
Package Size: 7" x 5" x 1.5"
Package Type: Acrylic Gift Box
Bilingual Packaging: Unknown
Pegable: Yes
Shelvable: Yes
Display Type: None
Battery Type: LR44
Battery Quantity: 3
Battery Included: Yes
Age Group: None
Master Qty: 48
Inner Qty: 6
UPC Code: 739048127447
UPC Code on Product: Unknown