Mints - Squirrel In Underpants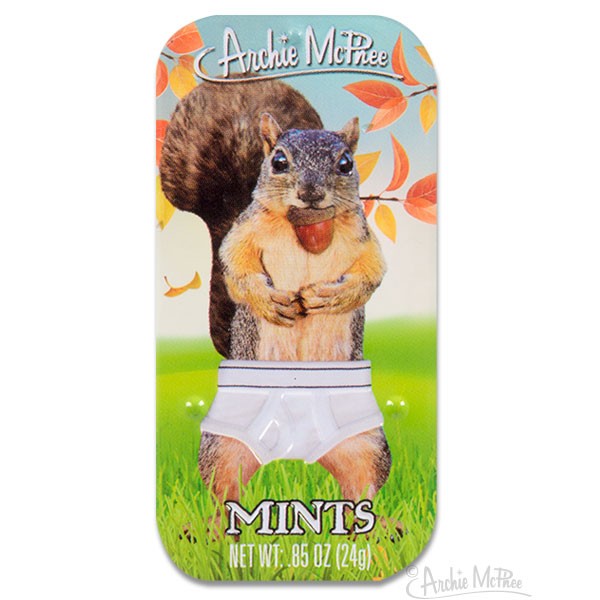 No more naked squirrels with bad breath We're not saying Squirrel in Underpants Mints make any sense at all, but they are hilarious. (Warning: back of package features naked squirrel.) Each 3-1/8" x 1-1/2" x 1/2" (7.9 cm x 3.8 cm x 1.3 cm) tin contains .85 oz. (24 g) of mints. Twelve shrink wrapped tins in each illustrated display box.
Product Size: 24g
Package Size: 3.125x1.5x0.5"
Package Type: Tin Gift Box
Bilingual Packaging: Unknown
Pegable: No
Shelvable: Yes
Display Type: Counter Display
Display Size: Unknown
Battery Type: None
Age Group: None
Master Qty: 432
Inner Qty: 12
UPC Code: 739048127485
UPC Code on Product: Unknown