Notebooks - Lunch Meat Set of 3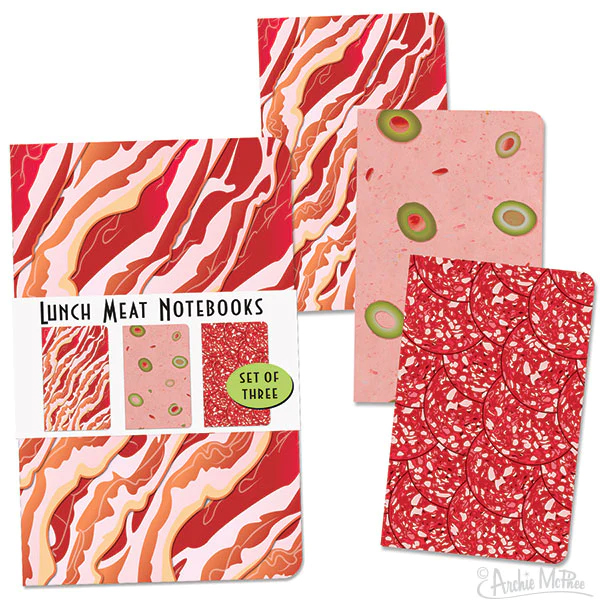 MEAT YOUR NEW FAVORITE NOTEBOOK These notebooks look so delicious, you'll have to resist slipping them between a couple slices of bread! This set of three 48-page, 5½" x 3½" (14 cm x 8.9 cm) notebooks looks like three kinds of meat: bacon, olive loaf and salami. Includes sandwich recipes! Ruled paper. Set of three attached with paper band and bagged. ISBN.
Product Size: 5 1/2"
Package Size: None
Package Type: None
Bilingual Packaging: Unknown
Pegable: No
Shelvable: Yes
Display Type: None
Battery Type: None
Age Group: None
Master Qty: 60
Inner Qty: 12
UPC Code: 739048127492
UPC Code on Product: Unknown