Mints - Mansplaining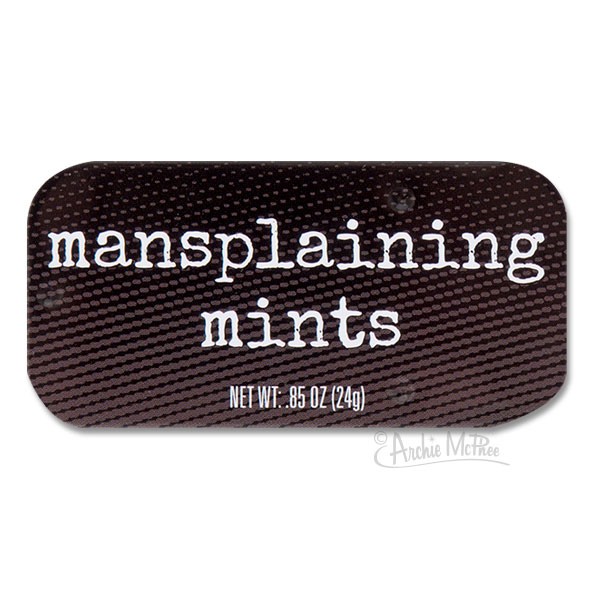 We don't have to tell you what these are for The next time some random dude starts explaining something to you, just offer him one of these mints. Then, he can explain to you why these mints aren't funny. Each 3-1/8" x 1-1/2" x 1/2" (7.9 cm x 3.8 cm x 1.3 cm) tin contains .85 oz. (24 g) of mints. Twelve shrink wrapped tins in each illustrated display box.
Product Size: 24g
Package Size: 3.125 x 1.5 x 0.5"
Package Type: Tin Gift Box
Bilingual Packaging: Unknown
Pegable: No
Shelvable: Yes
Display Type: Counter Display
Display Size: Unknown
Battery Type: None
Age Group: None
Master Qty: 432
Inner Qty: 12
UPC Code: 739048127553
UPC Code on Product: Unknown