Finger Puppet - Handicorgi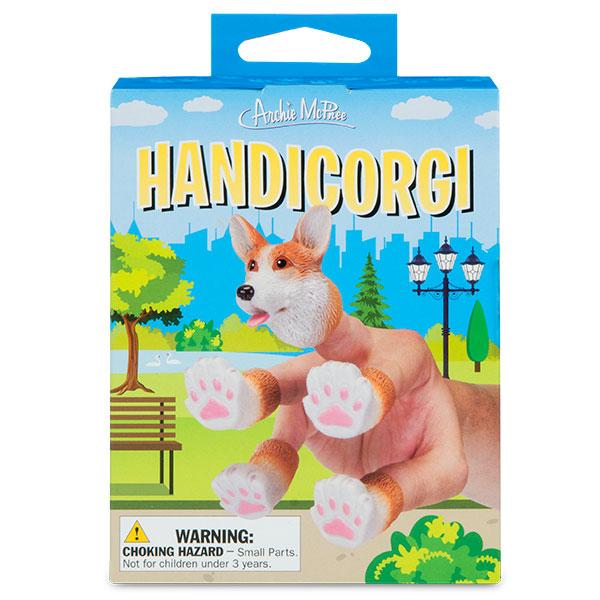 YOUR HAND WILL BE CORGI-OUS AND IN-CORGI-ABLE You have a choice: stick with your hand the way it is (yawn) or turn it into a corgi! This set of five soft vinyl finger puppets, one 2" (5.1 cm) corgi head and four 1½" (3.8 cm) paws, makes your hand in-corgi-able! So realistic, the corgi-fication is amazing, your hand may just run off and herd some sheep. Illustrated box.
Product Size: 4" x 5" x 1.25"
Package Size: 4" x 5" x 1.25"
Package Type: Color Box
Bilingual Packaging: Unknown
Pegable: Yes
Shelvable: Yes
Display Type: None
Battery Type: None
Age Group: None
Master Qty: 96
Inner Qty: 12
UPC Code: 739048127577
UPC Code on Product: Unknown