Finger Puppet - MINI Finger Hands CDU(144)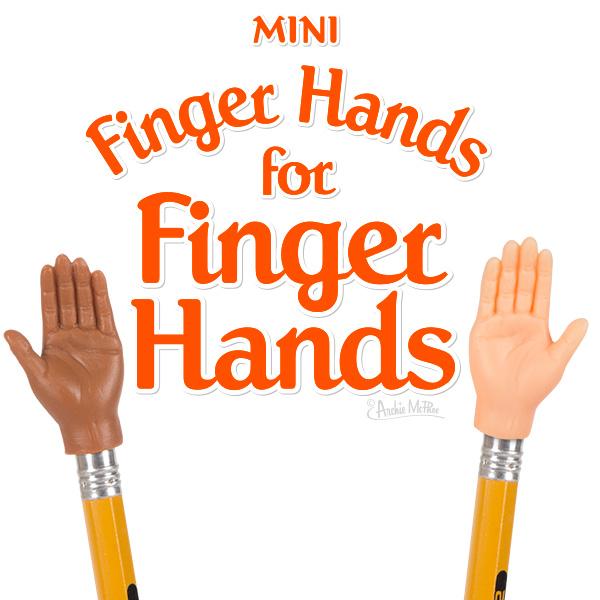 TINY HANDS FOR THE TINY HAND ON YOUR HAND! Whoa, dude! We were staring at the Finger Hands on our fingers when we had a thought; what if Finger Hands had Finger Hands? It would be like some kind of crazy Finger Hand fractal. Our minds were blown and we had to make them. These 1½" (3.8 cm) soft vinyl hands fit comfortably on the fingers of Finger Hands or the top of a pen or pencil. Comes with both right and left hands as well as two skin tones. 144 count. Bulk. Illustrated display box.
Product Size: 1.5
Package Size: None
Package Type: None
Bilingual Packaging: Unknown
Pegable: No
Shelvable: Yes
Display Type: Counter Display
Display Size: 7.5" x 7.5" x 9"
Battery Type: None
Age Group: None
Master Qty: 3456
Inner Qty: 144
UPC Code: 739048127591
UPC Code on Product: Unknown