Auto Shade - Car Full of Squirrels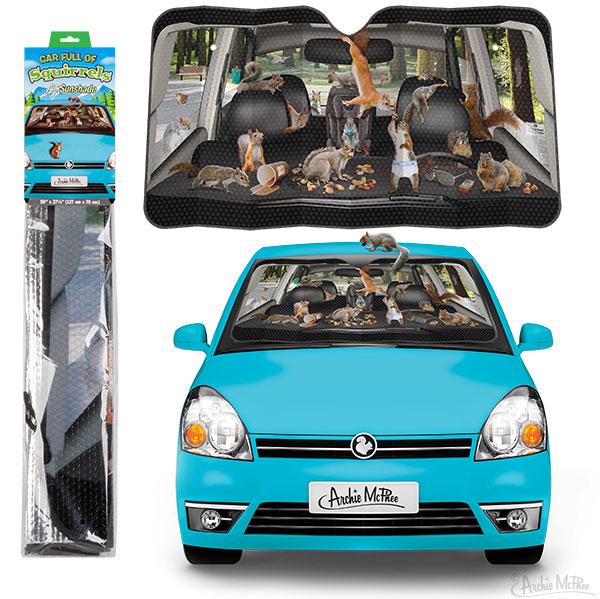 Want it to look like something nutty is going on in your car? Does driving make you feel a little squirrely? This sunshade will not only protect and cool your car while blocking UV rays, it will also make it appear like it's full of a squad of sassy squirrels. At 50" x 27½" (127 cm x 70 cm), it's big enough for most cars. Includes two suction cups for simple installation. Folds for easy storage. Metalized polyester laminate. Bagged with illustrated header.
Product Size: 50" x 27 1/2"
Package Size: 28" x 7.5" x 4"
Package Type: Color Hang Tag
Bilingual Packaging: Unknown
Pegable: Yes
Shelvable: Yes
Display Type: None
Battery Type: None
Age Group: None
Master Qty: 18
Inner Qty: 6
UPC Code: 739048127614
UPC Code on Product: Unknown