Air Freshener - Dissent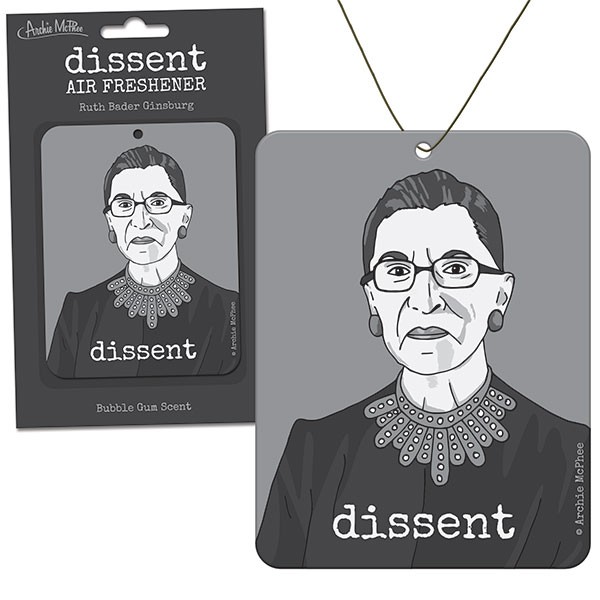 SMELLS LIKE JUSTICE AND BUBBLEGUM (MOSTLY BUBBLEGUM) Supreme Court Justice Ruth Bader Ginsburg has a special collar she wears when she dissents from a majority opinion. This 4¼" (10.8 cm) tall heavy cardstock air freshener will "de-scent" your car with a delicious bubblegum smell. String for hanging included. Illustrated cardboard sleeve. For correct usage, hang this product so that it can swing freely. Do not put this product in contact with plastic, wood, cloth or any other easily stained material. Do not rest this product on dashboard or air vents.
Product Size: 4.25" / 10.8cm
Package Size: 6.5" x 4.25"
Package Type: Window Box
Bilingual Packaging: Unknown
Pegable: Yes
Shelvable: No
Display Type: None
Battery Type: None
Age Group: None
Master Qty: 576
Inner Qty: 24
UPC Code: 739048127638
UPC Code on Product: Unknown