Finger Monsters - Black & White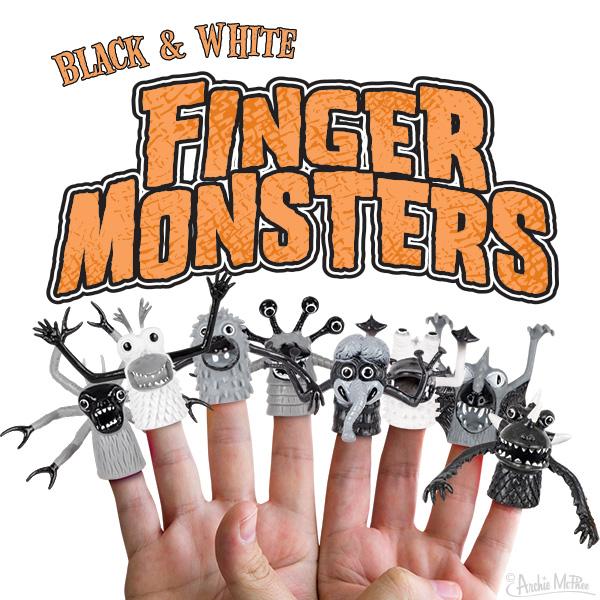 Not So Colorful Monsters It's the black and white version of our world-famous Finger Monsters! It's what they might have looked like if they starred in a silent movie. These are less garish and way classier than regular Finger Monsters. You get the same eight styles of adult-sized 2" (5.1 cm) tall, rubber finger puppets. 60 count. Bulk. Illustrated display box.
Product Size: 2.0"
Package Size: None
Package Type: Counter Display
Bilingual Packaging: Unknown
Pegable: No
Shelvable: Yes
Display Type: Counter Display
Display Size: 7" x 7" x 9"
Battery Type: None
Age Group: None
Master Qty: 1440
Inner Qty: 60
UPC Code: 739048127645
UPC Code on Product: Unknown