Enamel Pin - Cockroach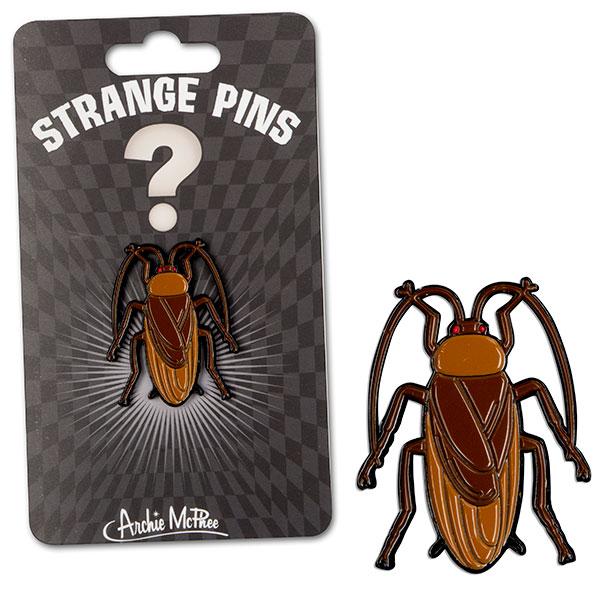 This is one classy cockroach! This enamel pin will dress up any outfit. Whether you're dressing in your best pantsuit, beekeeper's jumper or sleeveless jean jacket, you'll carry a piece of our trademark weirdness with you. Diecast metal and enamel. 1½" (3.8 cm). Illustrated card. Bagged.
Product Size: 1.5"
Package Size: 5"x 2.5"x0.35"
Package Type: Color Hang Tag
Bilingual Packaging: Unknown
Pegable: Yes
Shelvable: No
Display Type: None
Battery Type: None
Age Group: None
Master Qty: 540
Inner Qty: 6
UPC Code: 739048127713
UPC Code on Product: Unknown