Candy Canes - Clamdy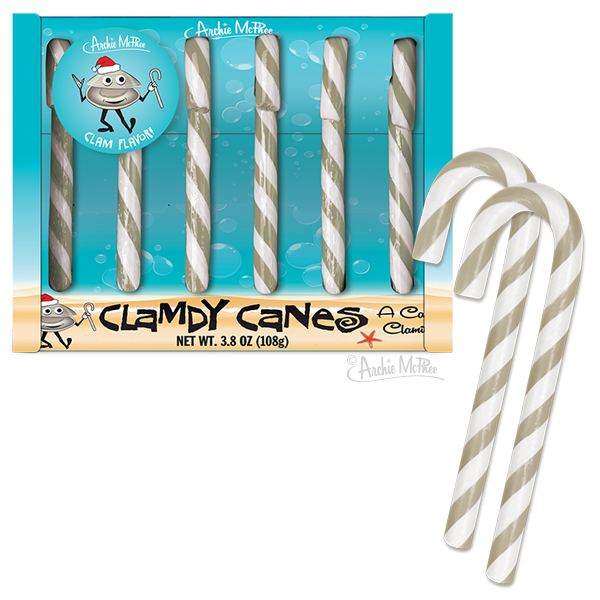 One shell of a candy! Once you shuck the plastic wrapper and take a taste of this set of six clam-flavored candy canes, you'll wonder how Christmas existed without it. It's a candy clamity! If anyone complains, just tell them to clam up. Each candy cane is 5-1/4" (13.3 cm) tall with shell and white stripes. Illustrated box. Shrink wrapped.
Product Size: 5.25"
Package Size: 8"x 6" x 2.5"
Package Type: Color Box
Bilingual Packaging: Unknown
Pegable: No
Shelvable: Yes
Display Type: None
Battery Type: None
Age Group: None
Master Qty: 36
Inner Qty: 12
UPC Code:
UPC Code on Product: Unknown