Candy Canes - Mac n Cheese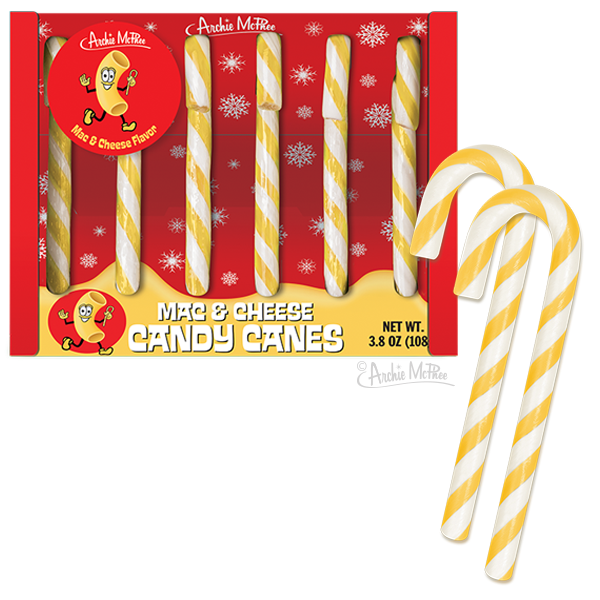 Have a cheesy Christmas This set of six candy canes tastes like your childhood favorite — mac and cheese. It's like comfort food-flavored comfort food! Macaroni and cheese has become a holiday family tradition in many parts of the country, so why not let our holiday candy reflect that? Each candy cane is 5-1/4" (13.3 cm) tall with yellow and white stripes. Illustrated box. Shrink wrapped.
Product Size: 5.25"
Package Size: 8"x 6" x 2.5"
Package Type: Color Box
Bilingual Packaging: Unknown
Pegable: No
Shelvable: Yes
Display Type: None
Battery Type: None
Age Group: None
Master Qty: 36
Inner Qty: 12
UPC Code:
UPC Code on Product: Unknown