Answer Button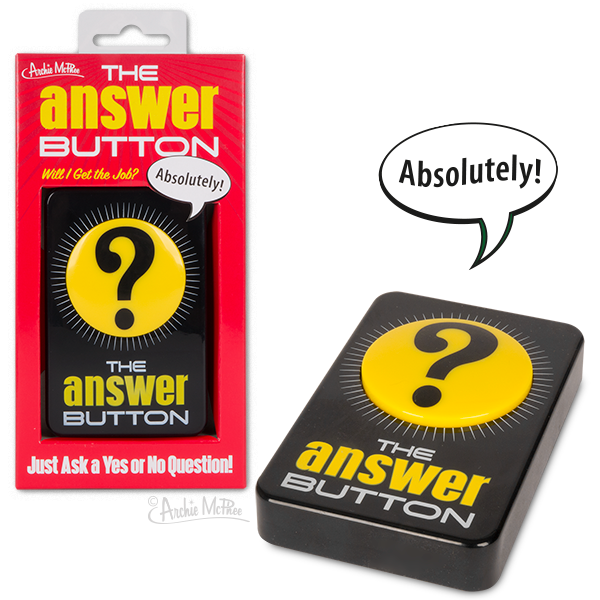 Should you buy this button? Yes! Life is complicated, but what if you could get conclusive answers at the press of a button? This 4-1/4" x 2-3/4" x 3/4" (10.8 cm x 7 cm x 1.9 cm), plastic button gives one of ten different (random) answers whenever you ask a yes/no question. Just the thing for your favorite indecisive friend. It even has a hole in the back so you can hang it on a wall. Requires two AAA batteries (not included). Illustrated box with clear acetate lid.
Product Size: 4.25" x 2.75" x .75"
Package Size: 7" x 3.75"
Package Type: Color Box
Bilingual Packaging: Unknown
Pegable: Yes
Shelvable: Yes
Display Type: Unknown
Display Size: Unknown
Battery Type: None
Age Group: None
Master Qty: 96
Inner Qty: 6
UPC Code: 739048128017
UPC Code on Product: Unknown