Scarf - Unicorn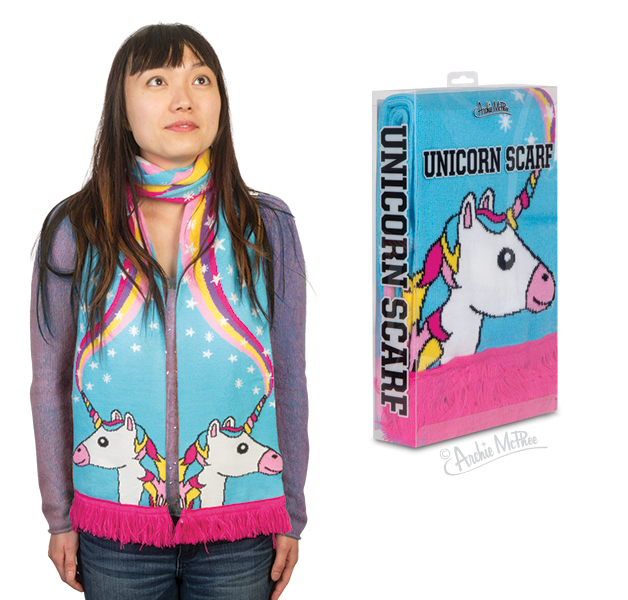 A scarf is such a practical piece of clothing. Can't it also be magical? This 71" (180 cm) long soft-knit acrylic Unicorn Scarf turns a winter wonderland into a winter fairyland while proclaiming to the world, "It's cold out and I believe in unicorns!" Acetate box with illustrated info card and hang tab.
Product Size: 71" x 10"
Package Size: 11" x 8"
Package Type: PVC Color Box
Bilingual Packaging: Unknown
Pegable: Yes
Shelvable: Yes
Display Type: None
Battery Type: None
Age Group: None
Master Qty: 36
Inner Qty: 4
UPC Code:
UPC Code on Product: Unknown