Air Freshener - Rosie the Rivetor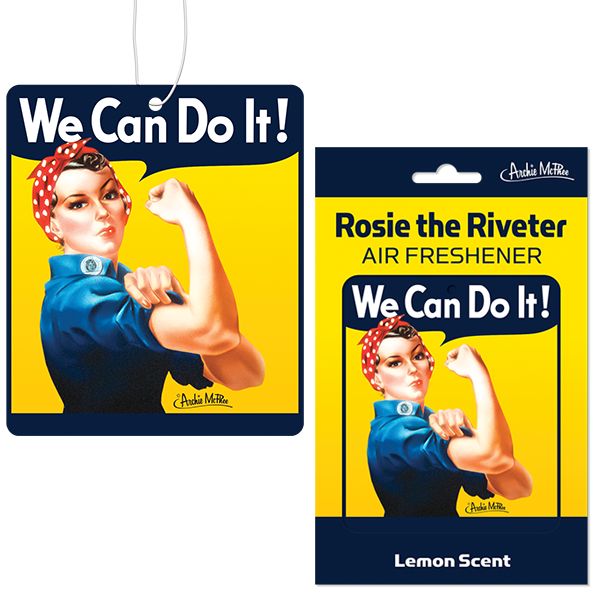 We Can Smell It! Being trapped in your car can be very disheartening. This Rosie the Riveter Air Freshener will serve as a symbol of the "We Can Do It" spirit that will set your mind to thinking about all the things you can accomplish. This 4-1/2" (11.4 cm) air freshener smells lemony. Made of heavy card stock. String for hanging included. Illustrated cardboard sleeve.
Product Size: 4.5" x 4.25"
Package Size: 6" x 4"
Package Type: Color Box
Bilingual Packaging: Unknown
Pegable: Yes
Shelvable: Yes
Display Type: Unknown
Display Size: Unknown
Battery Type: None
Age Group: None
Master Qty: 576
Inner Qty: 24
UPC Code: 739048128062
UPC Code on Product: Unknown