Stress Manat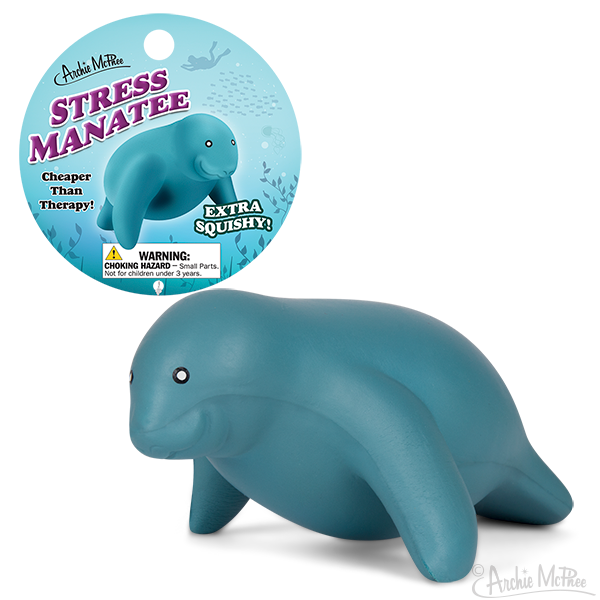 Those manatees have got it made. Constantly floating in warm water, not having to care how they look. Watching them is just so relaxing. Now you can get rid of your own stress by squeezing this soft polyurethane foam 5½" (14 cm) squishy while you read the affirming poem on the back of the package. Net bag with illustrated header.
Product Size: 5.5" x 2"
Package Size: 5.5" x 2"
Package Type: Color Hang Tag
Bilingual Packaging: Unknown
Pegable: Yes
Shelvable: Yes
Display Type: None
Battery Type: None
Age Group: None
Master Qty: 96
Inner Qty: 6
UPC Code:
UPC Code on Product: Unknown