Air Freshener - Pickle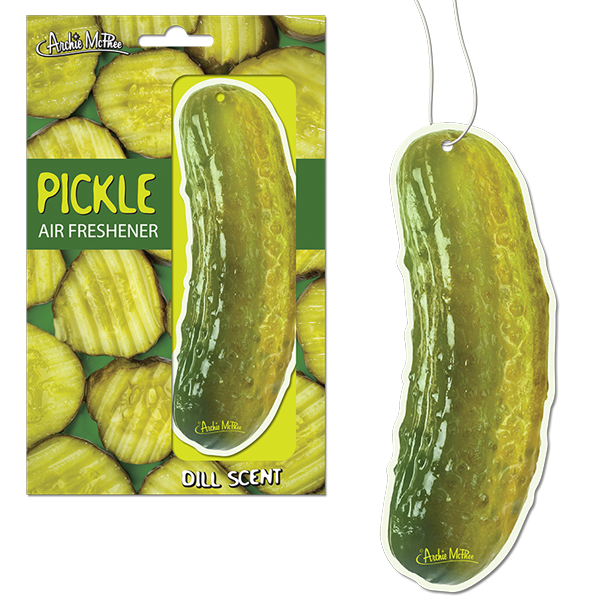 Turn your daily commute into a "dilly" commute During your commute, do you feel like a pickle in a jar? This Pickle Air Freshener will add some dill to your daily drive as it dangles deliciously from your mirror. This 5-1/2" (14 cm) tall Pickle Air Freshener smells like dill. Made of heavy card stock. String for hanging included. Illustrated cardboard sleeve.
Product Size: 5.5" x 2"
Package Size: 6.5" x 4"
Package Type: Color Box
Bilingual Packaging: Unknown
Pegable: Yes
Shelvable: Yes
Display Type: Unknown
Display Size: Unknown
Battery Type: None
Age Group: None
Master Qty: 576
Inner Qty: 24
UPC Code: 739048128109
UPC Code on Product: Unknown