Air Freshener - Cat Bonnet
This product has been discontinued, and can no longer be ordered.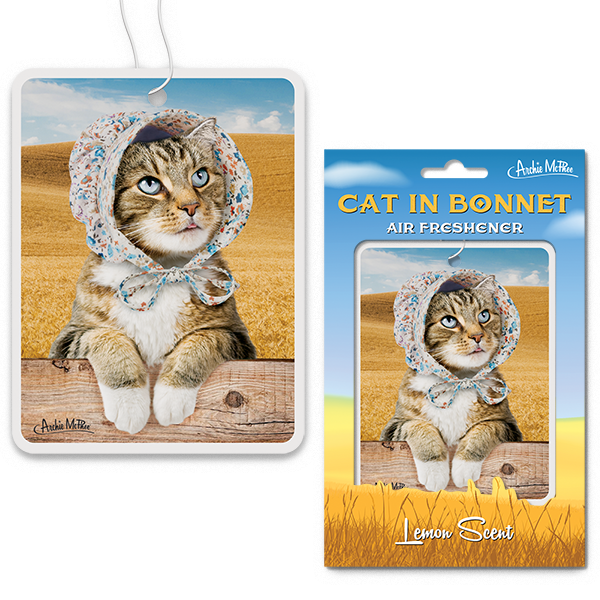 We've sold many thousands of our Cat Bonnets because the idea of a plain and simple prairie kitty is so darn appealing. We call this kitty Laura Ingalls Wildcat. This 4¼" (10.8 cm) tall heavy cardstock air freshener smells like lemons. String for hanging included. Illustrated cardboard sleeve. For correct usage, hang this product so that it can swing freely. Do not put this product in contact with plastic, wood, cloth or any other easily stained material. Do not rest this product on dashboard or air vents.
Product Size: 4.25"x 3.75"
Package Size: 6.5" x 4"
Package Type: Color Box
Bilingual Packaging: Unknown
Pegable: Yes
Shelvable: Yes
Display Type: None
Battery Type: None
Age Group: None
Master Qty: 576
Inner Qty: 24
UPC Code:
UPC Code on Product: Unknown