Keyring - Rubber Chicken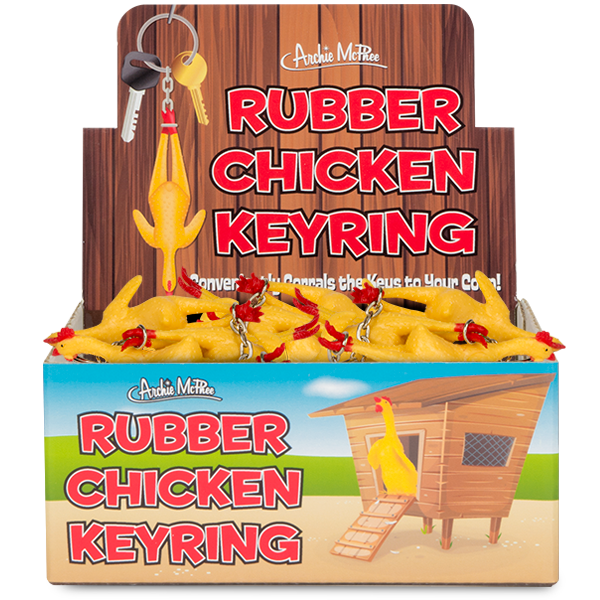 OPENING A DOOR HAS NEVER BEEN THIS HILARIOUS Put your keys on a rubber chicken and show the world your sophisticated sense of humor. The bright yellow color and bumpy skin make it easy to locate if you're groping around in your bag or backpack. So, it's both practical and hilarious. This is a 3" (7.6 cm) soft vinyl chicken with a keyring attached. 48 count. Individually tagged. Illustrated display box.
Product Size: 3"x 1"
Package Size: None
Package Type: Hang Tag
Bilingual Packaging: Unknown
Pegable: Yes
Shelvable: Yes
Display Type: Counter Display Unit
Display Size: 7"x 5"x 4"
Battery Type: None
Age Group: None
Master Qty: 1152
Inner Qty: 48
UPC Code: 739048128222
UPC Code on Product: Unknown