Notebooks - Monster Woman (Set of 3)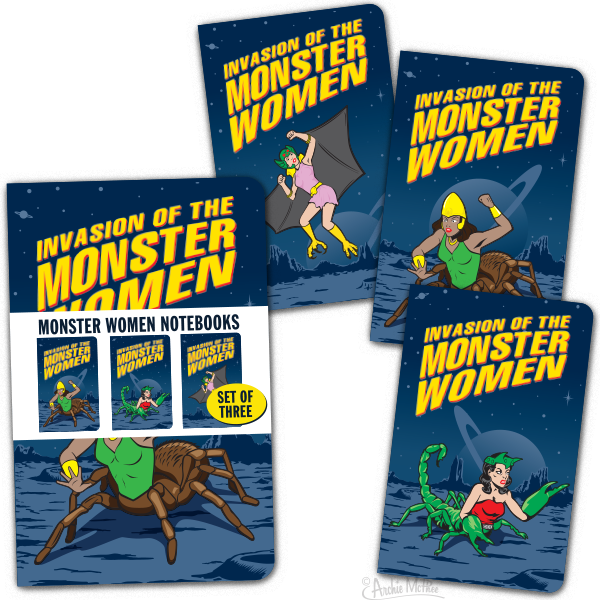 WRITE POETRY, LISTS OR PLANS FOR PLANETARY DOMINATION Monster Women unite! For too long the monster world has been dominated by terrifying men, with female monsters reduced to being defined by their relationship with male monsters. Bride of Frankenstein? She's her own monster with her own horrible accomplishments! This set of three 5½" x 3½" (14 cm x 8.9 cm), 48-page notebooks is filled with ruled paper and includes the Monster Women Code on the inside flap. Attached with paper band and bagged. ISBN.
Product Size: 5.5"x 3.5"
Package Size: None
Package Type: Clear Wrap
Bilingual Packaging: Unknown
Pegable: No
Shelvable: Yes
Display Type: None
Battery Type: None
Age Group: None
Master Qty: 60
Inner Qty: 12
UPC Code: 739048128260
UPC Code on Product: Unknown