Dress Up - Squirrel with Underpants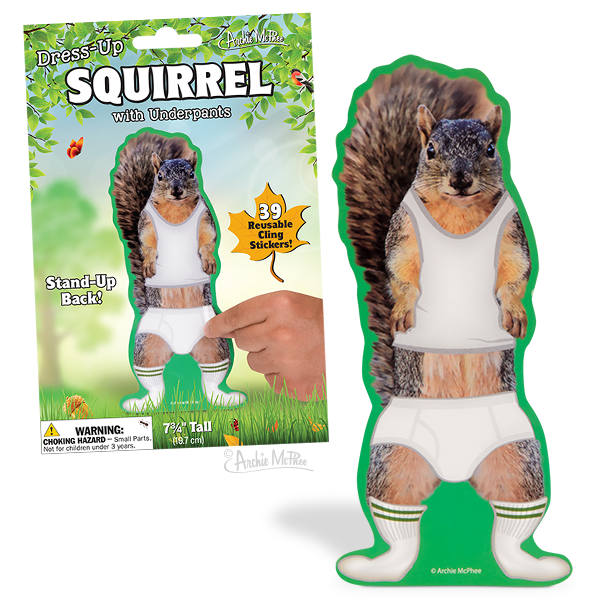 Every girl crazy 'bout a sharp dressed squirrel This laminated cardboard Dress-Up Squirrel with Underpants comes with 39 reusable vinyl cling pieces of clothing and accessories that you can use to clothe your squirrel properly. It's 7¾" (19.7 cm) tall, which means he'll stand proudly on any desk or coffee table. Includes tighty-whities, so you can replicate our popular Squirrel Underpants package. You can dress your squirrel year-round with the season-specific clothes included. Illustrated cardboard envelope.
Product Size: 7.75"
Package Size: 9.5"x .25"x 14"
Package Type: Color Box
Bilingual Packaging: Unknown
Pegable: Yes
Shelvable: Yes
Display Type: None
Battery Type: None
Age Group: None
Master Qty: 240
Inner Qty: 6
UPC Code: 739048128277
UPC Code on Product: Unknown