Notebook - Unicorn Spinner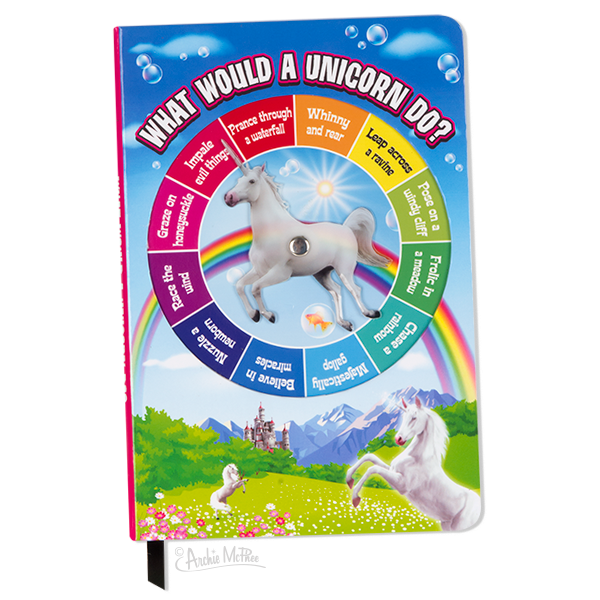 It's like Dear Abby, but with a horn on her forehead What would a unicorn do? This unicorn-centric writing supply has a spinner on the front to help you decide what to do in ethically challenging situations. Twirl it and get answers like "majestically gallop" or "race the wind." Each notebook has 56 pages of 7½" x 5¼" (19.1 cm x 13.3 cm) ruled paper where you can ponder the mysteries of life or plot out your next fantasy novel. Bookmark ribbon. Bagged. ISBN.
Product Size: 7.5"x 5.25"
Package Size: None
Package Type: Clear Wrap
Bilingual Packaging: Unknown
Pegable: No
Shelvable: Yes
Display Type: None
Battery Type: None
Age Group: None
Master Qty: 60
Inner Qty: 6
UPC Code: 739048128291
UPC Code on Product: Unknown