Strange Pin - Lucky Monkey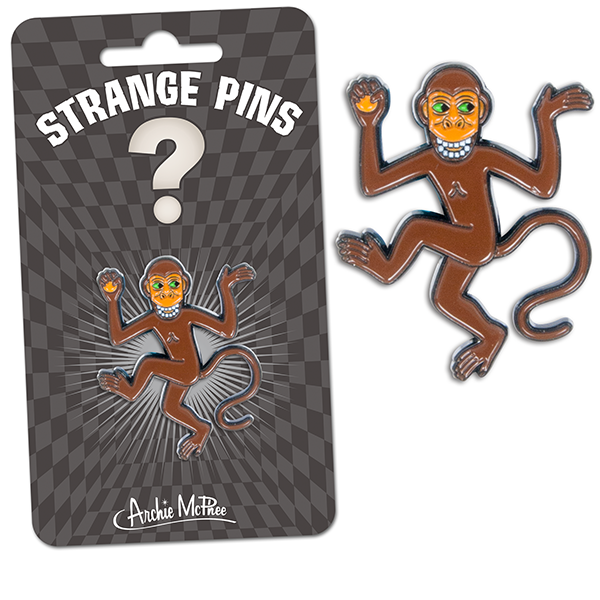 That monkey was so lucky he found an orange This enamel pin will dress up any outfit. Whether you're dressing in your best pantsuit, beekeeper's jumper or sleeveless jean jacket, you'll carry a piece of our trademark weirdness with you. Diecast metal and enamel. 1-3/4" (4.4 cm). Illustrated card. Bagged.
Product Size: 1.75"
Package Size: 6"x 2.25"
Package Type: Color Card
Bilingual Packaging: Unknown
Pegable: Yes
Shelvable: Yes
Display Type: None
Battery Type: None
Age Group: None
Master Qty: 540
Inner Qty: 6
UPC Code: 739048128321
UPC Code on Product: Unknown