Handerpants - Formal CDU(6)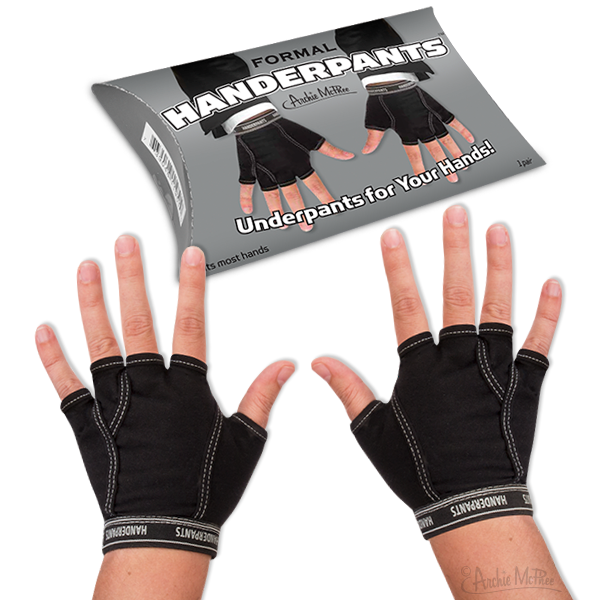 THE HANDERPANTS FOR A FANCY-PANTS As much as we love Handerpants, even we have to admit they aren't the correct attire for every occasion. Well, now it has all changed! These Formal Handerpants are perfect for everything from an awards ceremony to a funeral. If a judge is about to sentence you or you're graduating from law school, these are the Handerpants you should wear. These 95% cotton, 5% spandex, fingerless gloves have the look and feel of men's formal briefs. Fit most adult hands. Six boxes in each illustrated display box.
Product Size: One Size
Package Size: 7" x 2"x 4"
Package Type: Color Box
Bilingual Packaging: Unknown
Pegable: No
Shelvable: Yes
Display Type: Counter Display Unit
Display Size: 7.5"x 9" x 4.5"
Battery Type: None
Age Group: None
Master Qty: 96
Inner Qty: 6
UPC Code: 739048128376
UPC Code on Product: Unknown