Rubber Chicken 20" - Glow in the Dark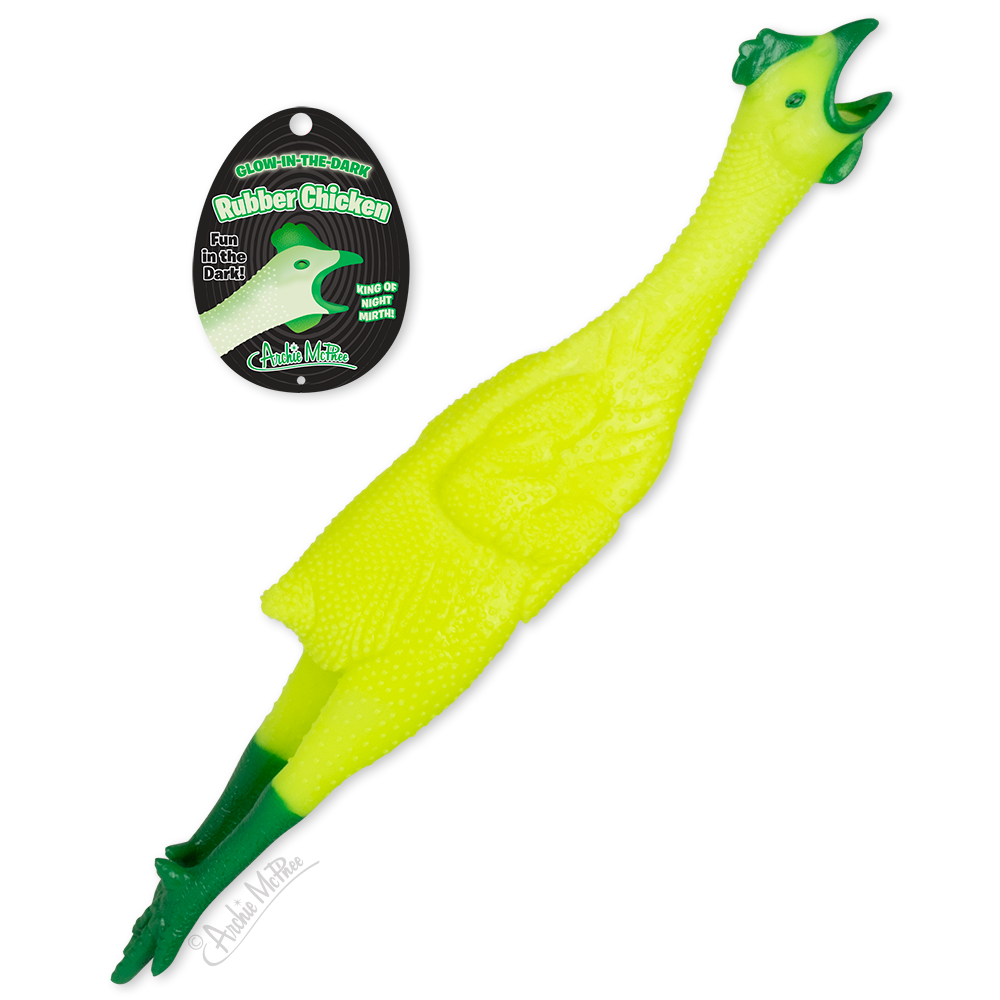 If you looked at a normal Rubber Chicken, you'd assume that funny things only happen during the day. What about hilarious night shenanigans? This 20" (50.8 cm) soft vinyl Glow-in-the-Dark Rubber Chicken will make you giggle no matter how little light there is. Whether you're sitting in the dark in your living room pretending to not be home while someone knocks on the door or UPSing yourself cross-country in a crate, you'll be laughing the entire time. Illustrated hang tag.
Product Size: 20"x 4.25"x 4.25"
Package Size: None
Package Type: Colour Hang Tag
Bilingual Packaging: Unknown
Pegable: Yes
Shelvable: Yes
Display Type: None
Battery Type: None
Age Group: None
Master Qty: 48
Inner Qty: 6
UPC Code: 739048128383
UPC Code on Product: Unknown