Rubber Chicken 3"- Rainbow CDU(72)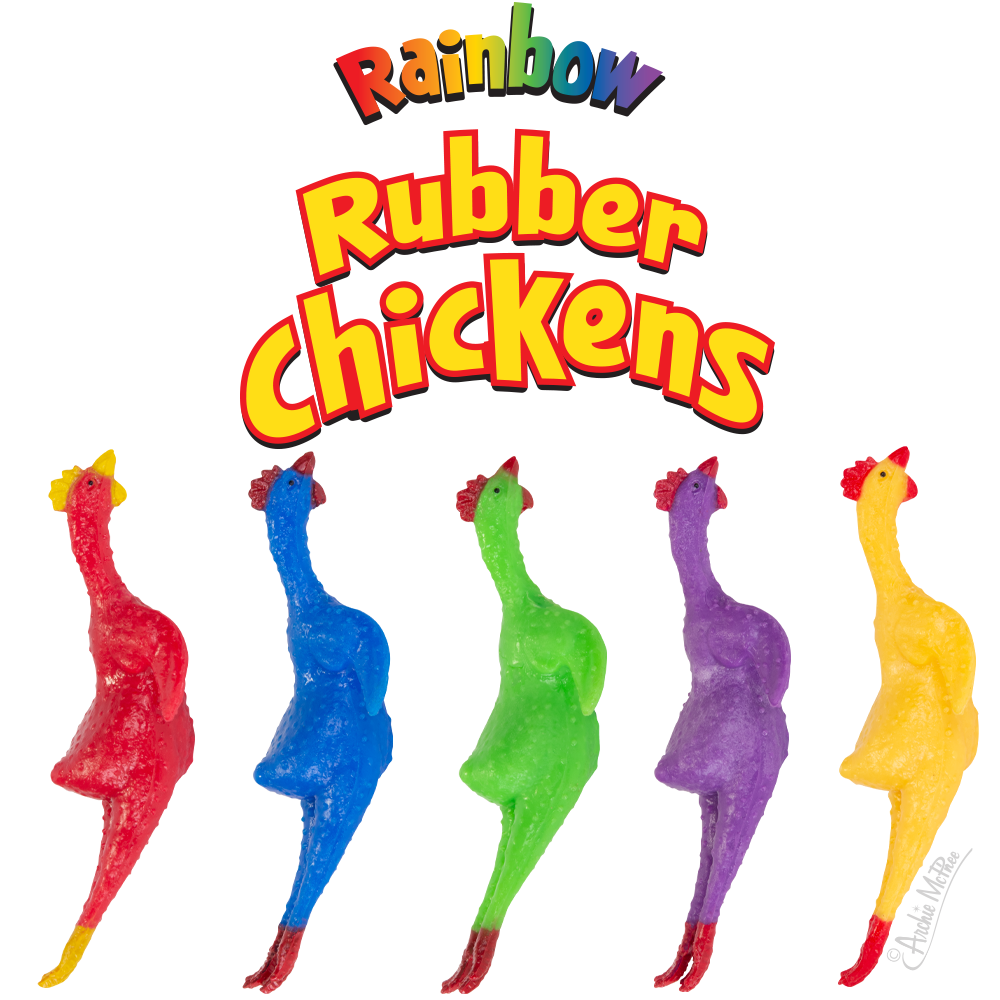 Do you call a bunch of rainbow chickens a flock or a pride? We've upgraded our Pocket Rubber Chickens with rainbow colors! There are five different brightly colored Rubber Chickens made of vinyl. Not only that, but each chromatic clucker is 3" (7.6 cm), which makes them the perfect size for easy transport. Never have Rubber Chickens been so eye-catching! 72 count. Bulk in an illustrated display box.
Product Size: 3"x 1"x 1"
Package Size: None
Package Type: None
Bilingual Packaging: Unknown
Pegable: No
Shelvable: Yes
Display Type: Counter
Display Size: 5"x 8"x 9"
Battery Type: None
Age Group: None
Master Qty: 1728
Inner Qty: 72
UPC Code: 739048128406
UPC Code on Product: Unknown