Dress Up - Pickle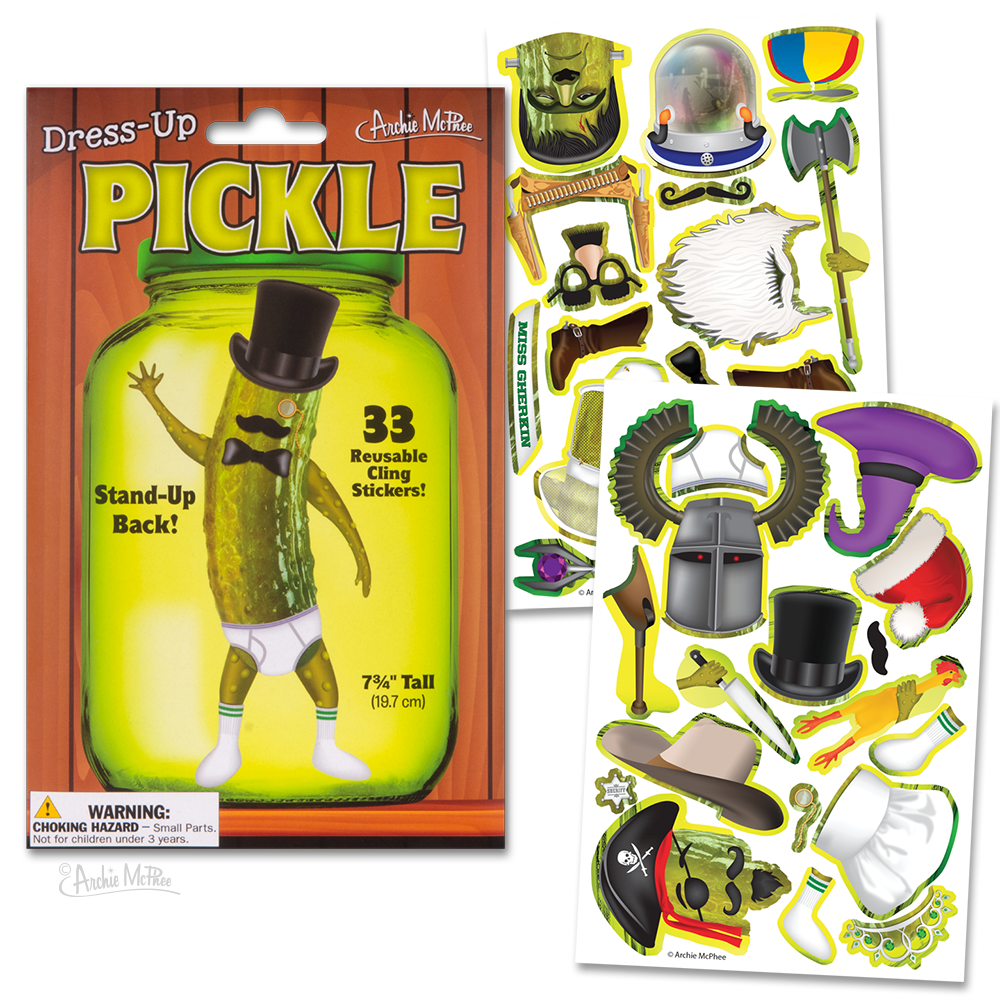 Finally, a pickle that can express your every thought and emotion Have you ever looked at the last pickle in a jar and thought to yourself, "I wish that pickle was dressed as a cowboy with a giant curly mustache"? If so, this is the product for you! It's a 7-3/4" (19.7 cm) tall laminated cardboard pickle in a jar with foldout stand. It comes with 33 reusable vinyl clings that let you dress it as everything from a stabby chef to an invading alien. Illustrated cardboard envelope.
Product Size: 5.5"x 0.25"x 7.75"
Package Size: 8"x 0.25"x 10"
Package Type: Colour Box
Bilingual Packaging: Unknown
Pegable: Yes
Shelvable: Yes
Display Type: None
Battery Type: None
Age Group: None
Master Qty: 240
Inner Qty: 6
UPC Code: 739048128413
UPC Code on Product: Unknown