Finger Puppet - Eyeball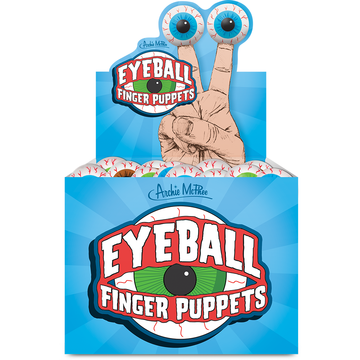 YOUR FINGER IS NOW A PERISCOPE We've all known people that had eyes on the back of their head, but now you can have them on your fingers! Good for staring, peeping and peering. Once you buy them, they become your own private eyes! These soft vinyl 1-1/2" (3.8 cm) Eyeball Finger Puppets come in an assortment of three different eye colors. 48 count. Bulk. Illustrated display box.
Product Size: 1.5"
Package Size: None
Package Type: None
Bilingual Packaging: Unknown
Pegable: No
Shelvable: Yes
Display Type: Counter Display Unit
Display Size: 8"x 8"x 9"
Battery Type: None
Age Group: None
Master Qty: 576
Inner Qty: 48
UPC Code:
UPC Code on Product: Unknown