Playing Cards - Unicorn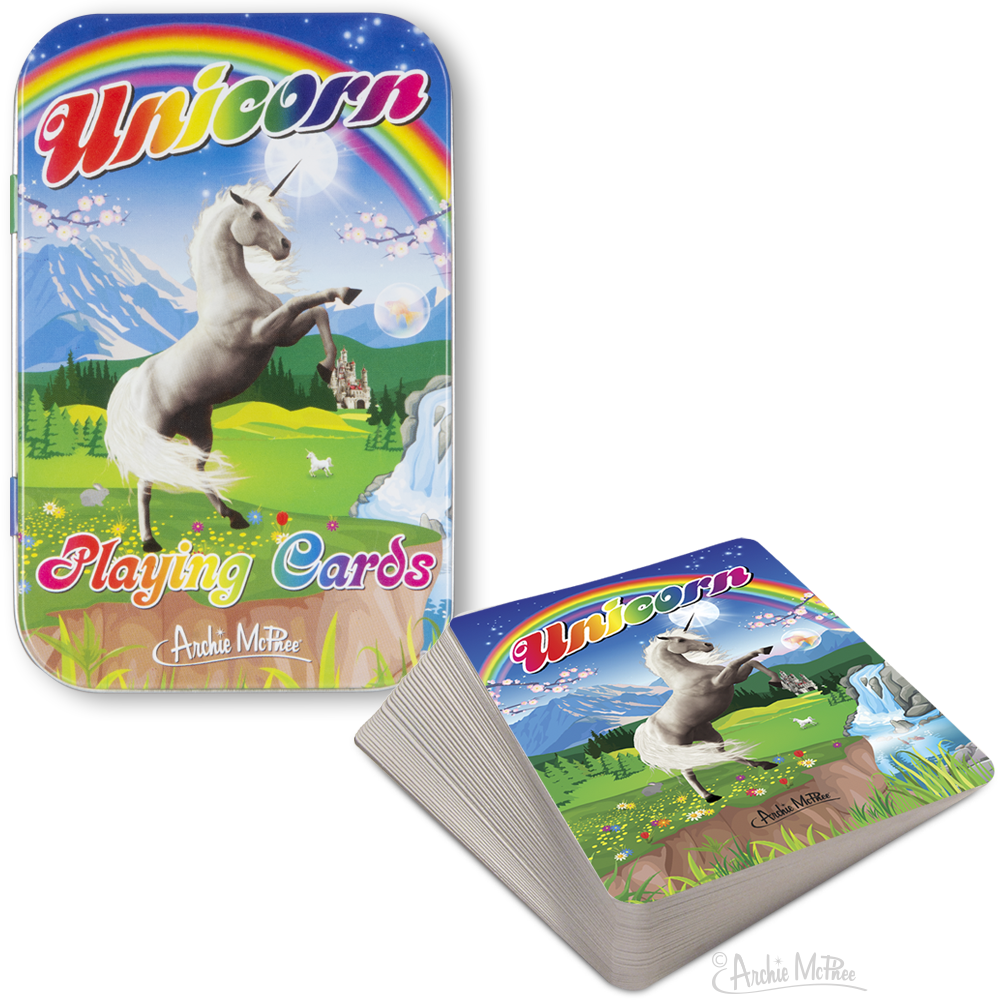 Instead of Bridge, play Rainbow Bridge If you play games with Unicorn Playing Cards, regular Bridge becomes Rainbow Bridge and War becomes Peace! Each deck of 52 cards is decorated on the back with unicorns and includes two unicorn-themed jokers. These are standard size cards, 2-1/2" x 3-1/2" (6.4 cm x 8.9 cm), in a colorfully illustrated tin. Twelve shrink wrapped tins in each illustrated display box.
Product Size: 2.5"x 3.5"
Package Size: 2.75"x 3.75"
Package Type: Color Tin
Bilingual Packaging: Unknown
Pegable: No
Shelvable: Yes
Display Type: Counter Display Unit
Display Size: 11.5"x 4.5" x 4.5"
Battery Type: None
Age Group: None
Master Qty: 96
Inner Qty: 12
UPC Code: 739048128475
UPC Code on Product: Unknown