Magnetic - Baby Face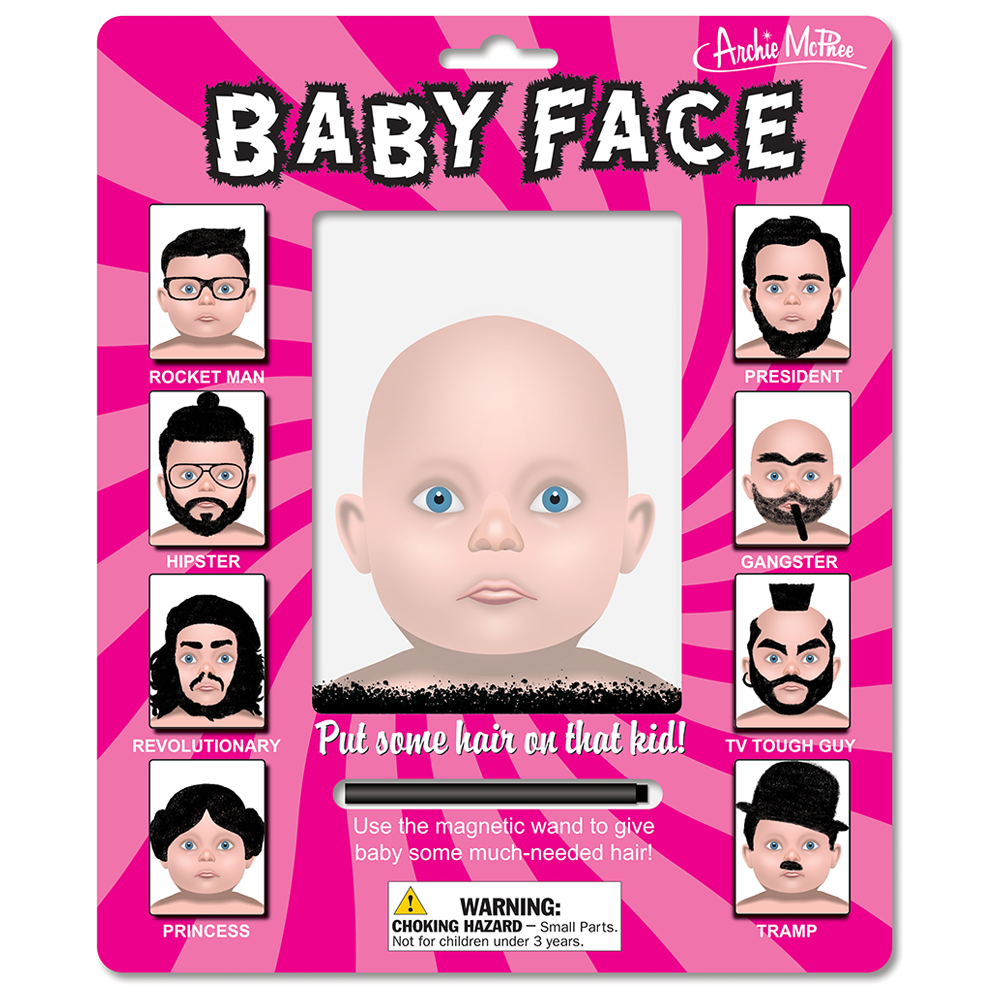 AWWW… LOOK AT BABY'S BEARD Some babies are born bald. Wouldn't it be fun if you could give them hair? Just move the metal shavings with the magnetic plastic wand and create baby hairscapes that boggle the imagination! From hipster to gangster, this whiskerless whelp will be transformed into the terrifically tressed toddler of your dreams. Plastic frame is 4-3/4" (12.1 cm) tall. Illustrated blistercard is 9" (22.9 cm) tall.
Product Size: 9" x 7"
Package Size: 9"
Package Type: Color Card
Bilingual Packaging: Unknown
Pegable: Yes
Shelvable: Yes
Display Type: None
Battery Type: None
Age Group: None
Master Qty: 144
Inner Qty: 12
UPC Code: 739048128482
UPC Code on Product: Unknown