Playing Cards - Big Foot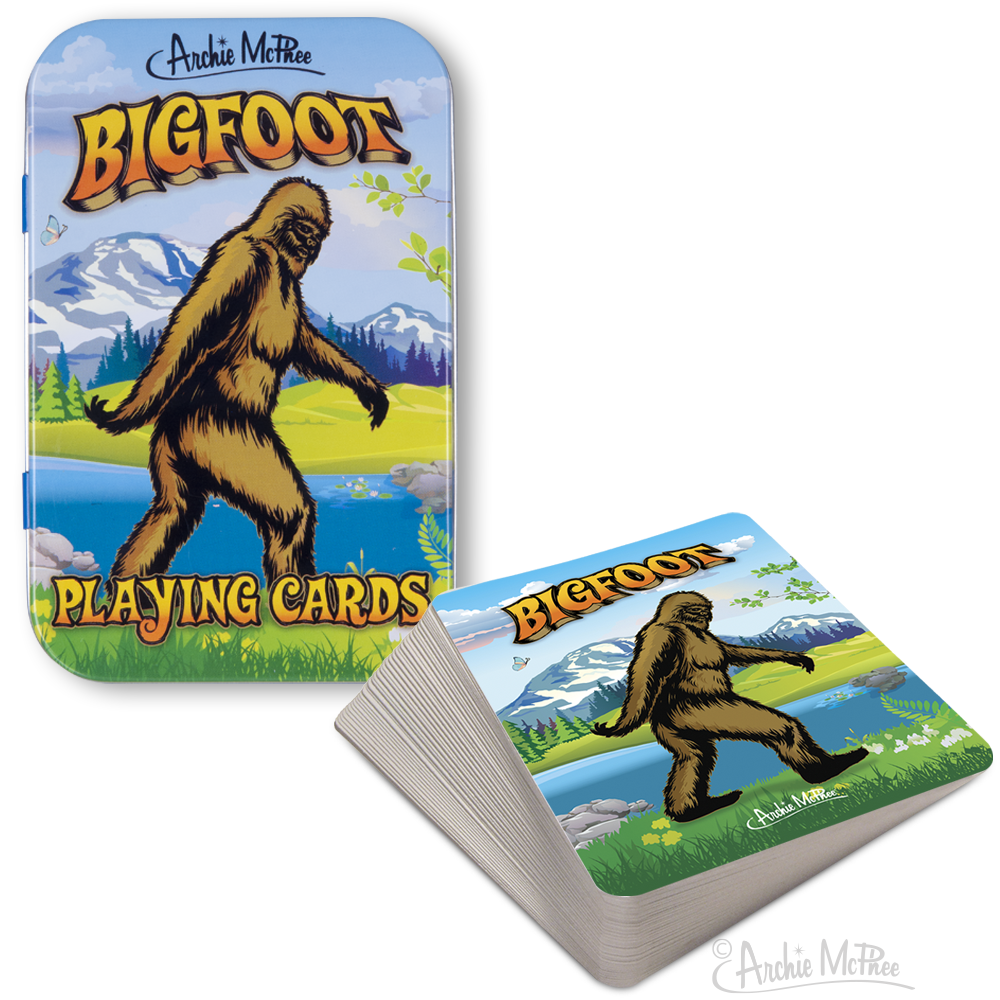 Truth be told, Bigfoot would prefer to play Solitaire Playing cards with Bigfoot is a little different. Since he doesn't wear any clothes, Strip Poker is off the table and he finds Old Maid really sexist. This deck of 52 cards has Bigfoot on the back and includes two Bigfoot-themed jokers. These are standard sized cards, 2-1/2" x 3-1/2" (6.4 cm x 8.9 cm), in an outdoorsy illustrated tin. Twelve shrink wrapped tins in each illustrated display box.
Product Size: 2.5"x 3.5"
Package Size: 2.75"x 3.75"
Package Type: Color Tin
Bilingual Packaging: Unknown
Pegable: No
Shelvable: Yes
Display Type: Counter Display Unit
Display Size: 11.5"x 4.5" x 4.5"
Battery Type: None
Age Group: None
Master Qty: 96
Inner Qty: 12
UPC Code: 739048128499
UPC Code on Product: Unknown