Notebook Spinner - Bigfoot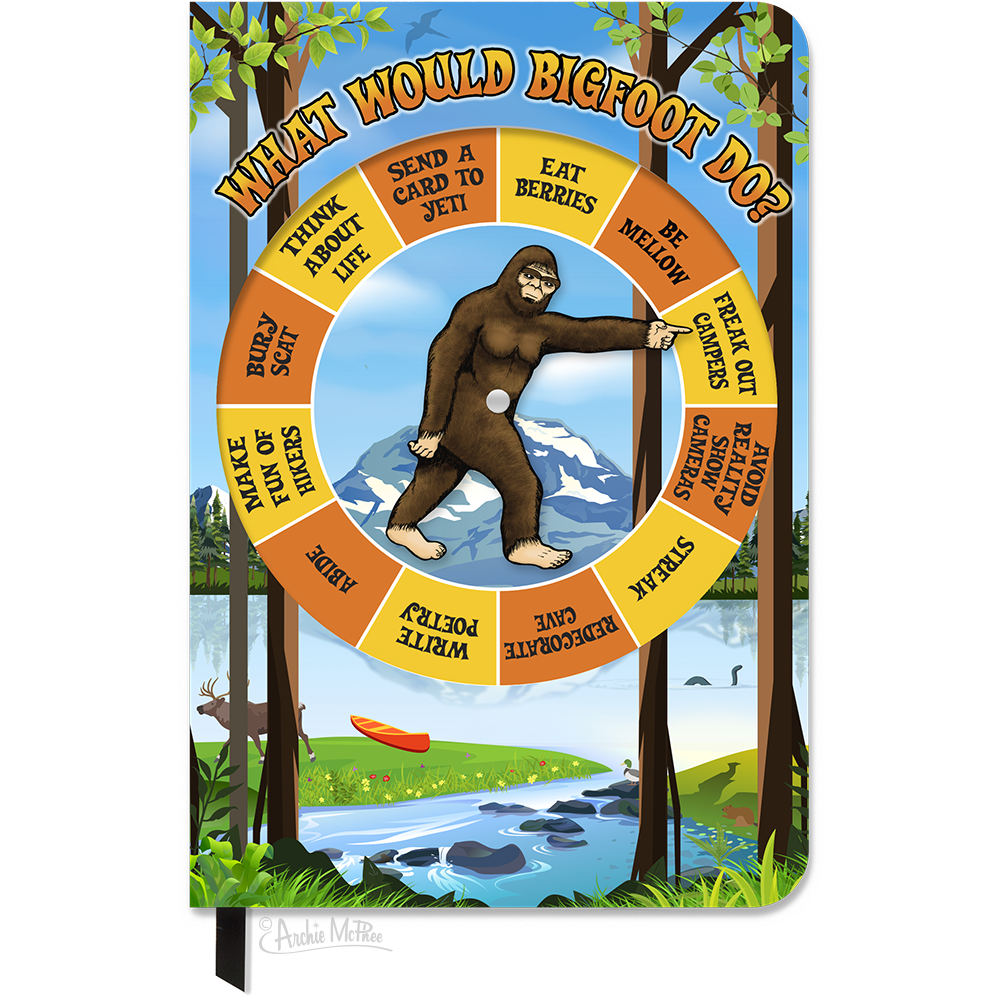 The perfect place to write your recipes for nuts and berries Bigfoot spends a lot of time alone, just thinking, as he wanders through the forest. He's got a lot of wisdom. So, when you're asking for direction in life, you could do worse than asking, "What would Bigfoot do?" This 56-page 7-1/2" x 5-1/4" (19.1 cm x 13.3 cm) notebook with ruled paper has a Bigfoot spinner on the front so you can use it to answer all of life's important questions with answers like "Eat berries" or "Freak out campers." Bookmark ribbon. Bagged. ISBN.
Product Size: 7.5"x 5.25"
Package Size: None
Package Type: None
Bilingual Packaging: Unknown
Pegable: Yes
Shelvable: Yes
Display Type: None
Battery Type: None
Age Group: None
Master Qty: 60
Inner Qty: 6
UPC Code: 739048128536
UPC Code on Product: Unknown